Amigurumi Baby Yoda Free Crochet Ideas – Free crochet patterns for amigurumi baby yoda. Find free patterns to crochet a smaller, littler baby yoda in various sizes and poses. These free patterns are great forbeginners but can also be used as teaching patterns for more advanced crocheters. Baby yoda amigurumi toys are suitable for beginners in crochet and can be made by anyone with some experience who wants to create a unique gift or hobby piece.
1. Baby Yoda Amigurumi By Minasscraft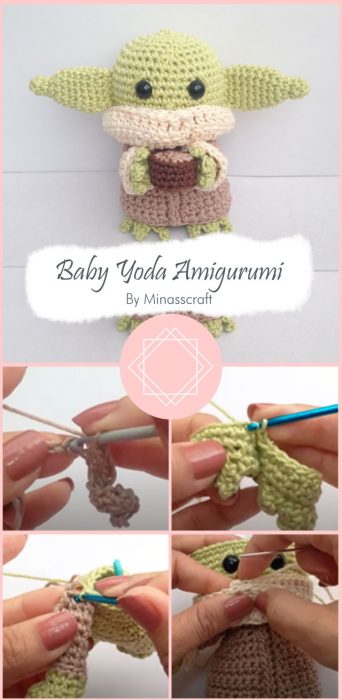 Yoda Cute Amigurumi Crochet Pattern Baby Yoda Amigurumi crochet pattern by Minasscraft. This is an adored and loved crochet project which you can gift to your family members or friends as a cute and cuddly toy.
2. Baby Yoda Amigurumi By LarissaMaced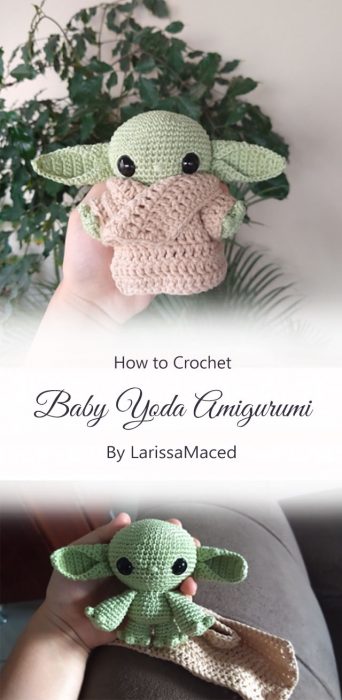 A cute and colorful crochet baby amigurumi figure. Great as a gift or for your own collections. This pattern is easy and fast to work up with no advanced crochet skills needed, suitable for beginners.
3. Baby Yoda Inspired Amigurumi Pattern By 1UpAshe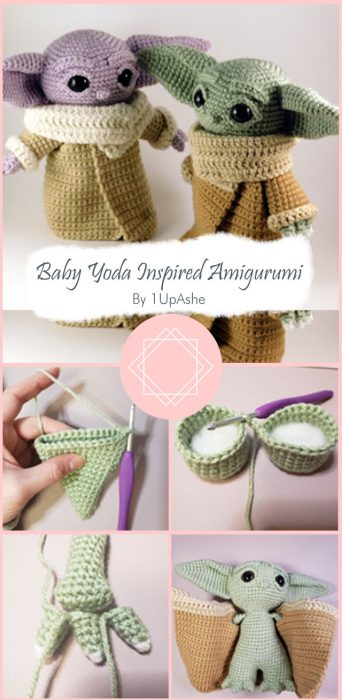 This is a crochet pattern by 1UpAshe. This amigurumi pattern is for a baby yoda doll that you can crochet. You can use it to make a gift for someone special or yourself. The instructions with color photos to help explain each step of the pattern and there are many pictures to help clarify things as you go along. This pattern gives you an introduction on how to crochet an amigurumi head, body parts, tie legs together, attach hands and body hair and finish off.
4. Hatching Alien By Kayte-Did's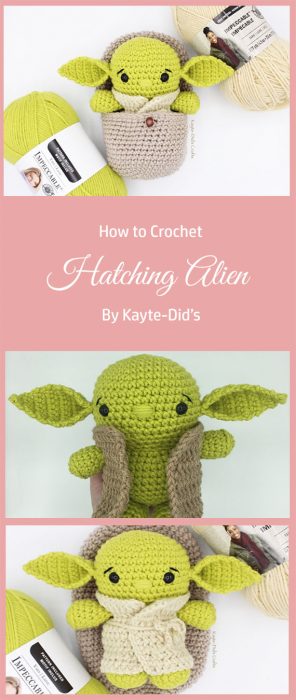 Hatching Alien By Kayte-Did's is the first in a series of amigurumi patterns designed to teach crocheters how to create a wide range of alien monsters. The pattern includes step-by-step instructions, and the materials required to make your own unique alien!
5. Free Amigurumi Pattern: Star Wars Yoda By Belén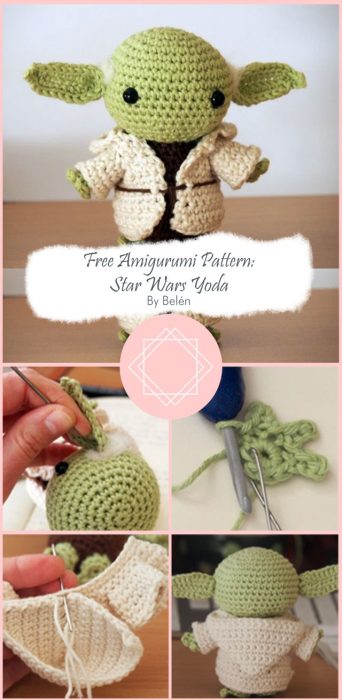 Want to make a cute little amigurumi (knitted Japanese doll) character from the movie Star Wars? You can do it in just minutes with this free pattern from Bélén! This Star Wars Yoda Amigurumi is a fun and easy project that kids of all ages will enjoy.
6. Baby Yoda/The Child Pattern By Hooked on Fandom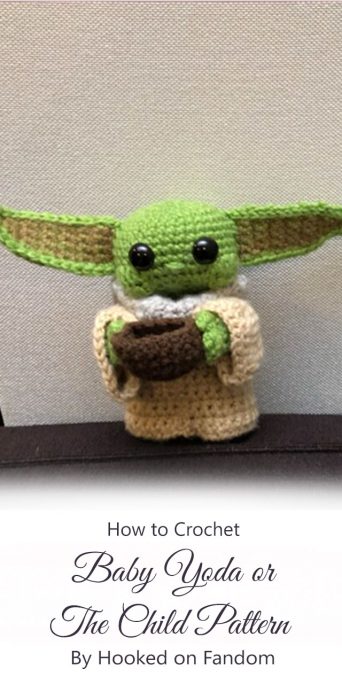 A new crochet pattern from Hooked on Fandom, inspired by Star Wars. Easy for beginners and fun for experts. Enjoy making your own custom Yodas.