5 Tank Top for Baby and Kids Free Crochet Pattern Ideas – Are you looking for a fun and easy baby or kids crochet pattern? Learn how to make five different crochet tank tops with this free pattern. Make a holiday-themed top, or one that is just perfect for everyday dressing up your little ones in. The crochet pattern is not that tough as you may think so don't be scared about giving it a try!
1. Little Lace Baby Tank Top – Free Pattern By Doroteja of Croby Patterns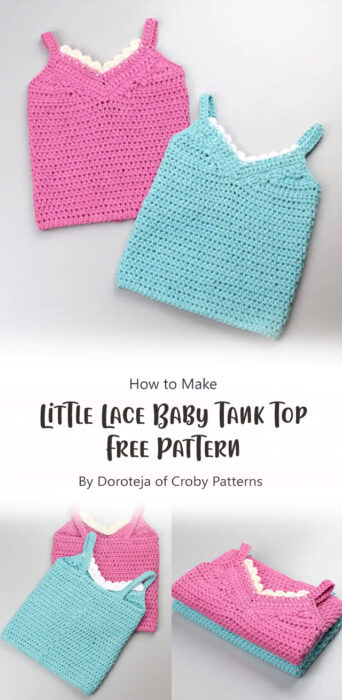 Croby Patterns has so many wonderful free crochet patterns. The Little Lace Baby Tank Top is casual and comfortable, making it perfect underwear for your little ones. It's also cute enough to be worn as a shirt by itself. Let's make something new and fun together!
2. Breezy Baby Tank By Pia Thadani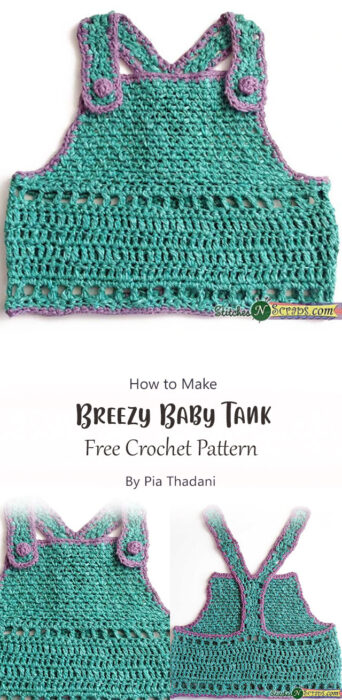 Breezy Baby Tank is a simple, easy pattern for you. You can make it for any occasion, or just for fun. Here is step by step tutorial with written instructions which will guide you through each part of the making this breezy baby tank.
3. Bayside Tank – Child By Sonya Blackstone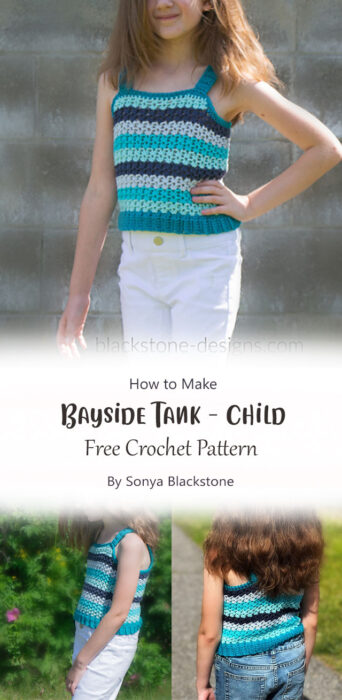 The Bayside Tank is the perfect project for any level. With this step-by-step tutorial you will make your own custom tank in no time at all. Hope you enjoy!
4. Aralia Tanktop KIDS size 2T-14Y Crochet Tutorial By JolieKnots Crochet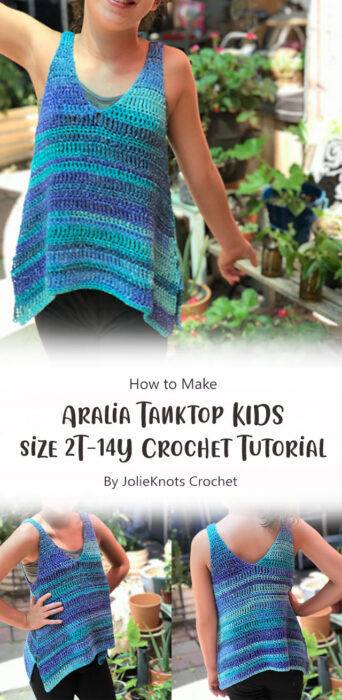 This is the perfect tank to wear all year round! It's simple, comfy and chic. The step by step tutorial has been easy to follow, making it easy to sew and enjoy.
5. Crochet Granny Stitch Tank Top By Sarah of repeat after me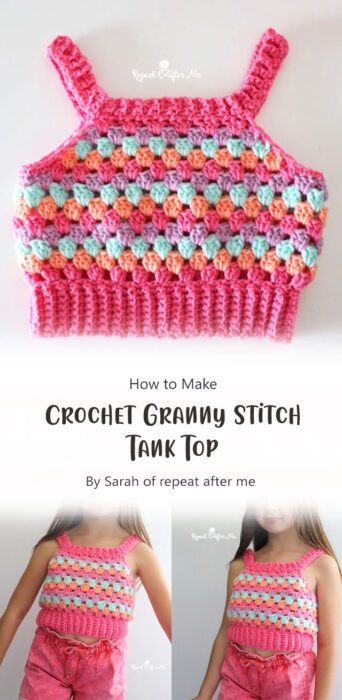 Sarah of repeat after me, the home of free crochet patterns and crochet alongs. This baby tank top is so easy to make, it comes together fast and looks great when you're ready to show off your baby booty! You will find the pattern here.