Easy Succulent Planter and Basket Free Crochet Ideas – This easy to crochet planter is a fabulous one for holding your baby succulents or other tiny plants. The pattern is easy enough for beginners to follow and is quick to make up. The planter can be easily adapted if you wish to add a different effect.
1. World Turtle Succulent Holder By Vincent Green-Hite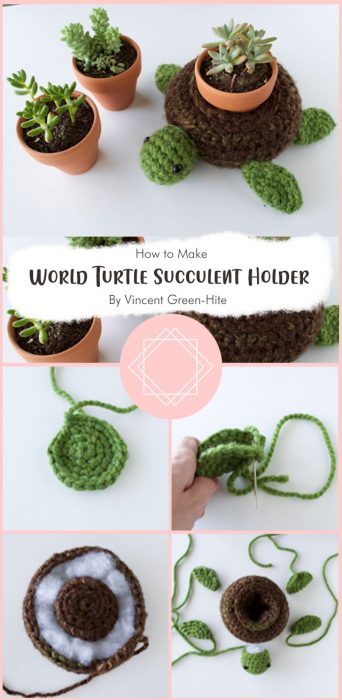 Start your succulent collection with the World Turtle Succulent Holder by Vincent Green-Hite.
2. Crochet Succulent Pumpkin Planter By ChiWei One Dog Woof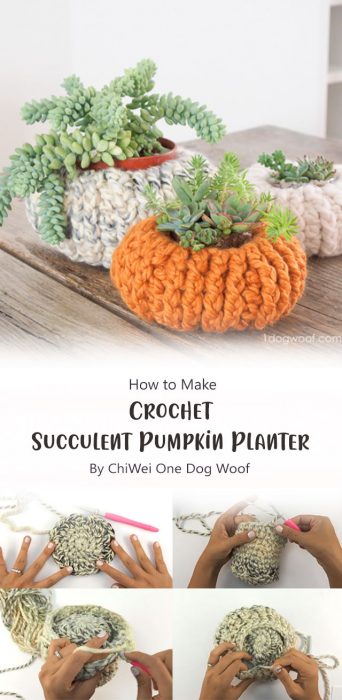 These adorable planters are perfect for any succulent or cactus. They are so easy to make. Add some of your favorite colored yarns and turn the pumpkin into a fun accent for any home decorating scheme.
3. Crochet Pattern – Mini Succulent Basket By Angie and Britt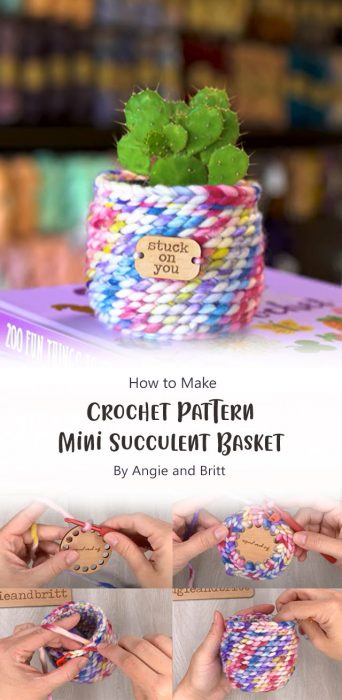 This mini planter is the perfect size for any desk or table. An adorable design, it is crocheted using soft yarn making it perfectly safe for your favorite plant. The pattern is simple enough for beginners to follow along with.
4. Crochet Flower Pots ( Mini and Basic size ) By KnitcroAddict
Whether you are a crafter yourself, or would like to make a unique gift, this flower pots are customizable with your favorite color. Whether you want it to be mini or basic size this pattern is for you! They are simple but cute!