Pretty Spring Cardigan Free Crochet Pattern Ideas – The Pretty Spring Cardigan Free Crochet Pattern is a great pattern to make. Love the way it looks and it is a great wardrobe addition. The pattern is very easy to follow and you will have no issues making it. This is an easy crochet pattern that anyone can do so why not give it a try?
1. Free Crochet Pattern for The Perfect Spring Sweater By megmadewithlove. com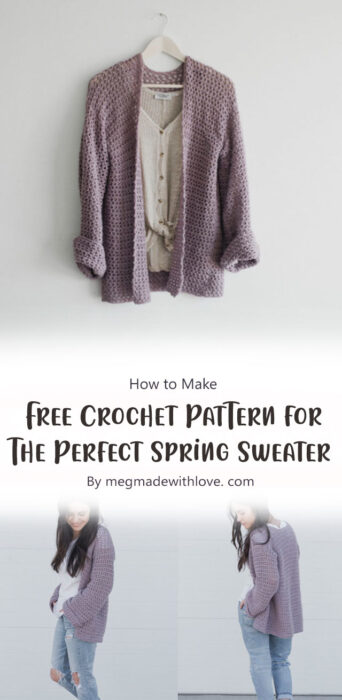 It's finally time to put away the winter sweaters and get out the spring ones! This sweater is the perfect spring transition piece. To get this pattern for free, click link below here:
2. Spring Renaissance Cardigan By DROPS Design
This cardigan can be worn any season, but it would look great in the spring time because of the colors. It will go great with jeans and t-shirts or even with a dress or skirt. You can find this pattern bellow here:
3. Spring Buds Cardi – Free Simple Crochet Cardigan Pattern By Sarah of nedandmimi. com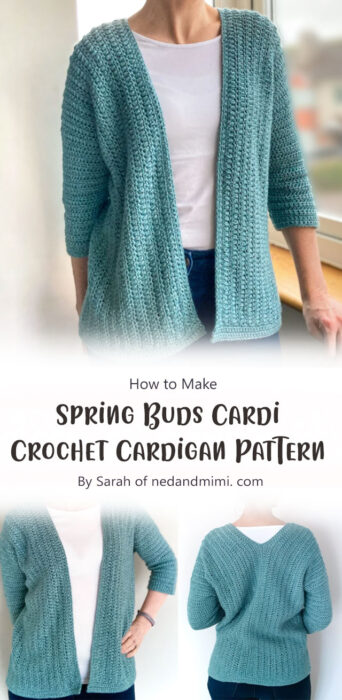 This is a classic, simple cardigan that will look great on everyone. It's perfect for spring weather and looks great layered over a v-neck t-shirt or tank top. It's super easy to make and works up in no time at all.
4. The Wild Bloom Cardigan Pattern By Rachel of EvelynAndPeter
The crochet cardigan is one of favorite spring/summer wardrobe staples. It's light and airy, and with this easy crocheted pattern (and some yarn) you can make your own!
5. Spring Time Kimono Cardigan Free Crochet Pattern By jennyandteddy. com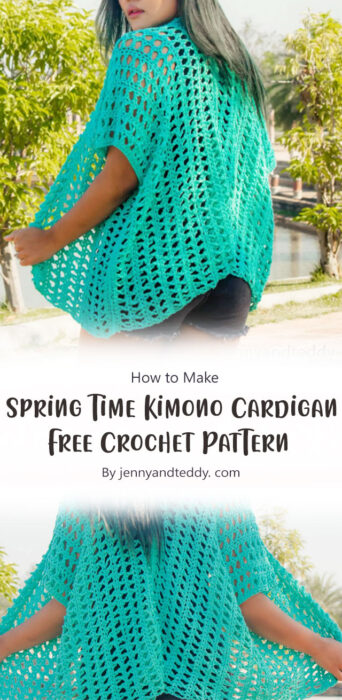 Jennyandteddy is here to show you how to crochet an easy spring time kimono cardigan. It's so comfy and love wearing it with short, jeans or leggings. It's also a great addition to your wardrobe.
6. Crochet an Easy Lacy Spring Cardigan By Michelle of Mj's Off The Hook Designs
Have you ever had one of those days where you just want to wear something easy and comfortable? Well, this is exactly what this cardigan is! It's made from a simple stitch but it has a beautiful lacy look to it that makes it so stylish. You could also make this cardigan into a dress or even a tunic if you wanted! Hope you enjoy this free crochet pattern!