5 Free Crochet Slipper Socks Ideas – Crochet slipper socks are easy to make. Not only are they pretty patterns to look at, but they feel great against your feet as well! Here are five free crochet slipper sock patterns that you will find fun and exciting.
1. Crochet Slipper Socks By Alnaar of Leelee Knits
These crochet slipper socks are the perfect comfortable and practical foot warmers for everyday life? Make a pair of these lovely comfortable crochet slippers and you will be ready for all seasons and different weathers and temperatures! The crochet pattern is free and written in English!
2. Cozy Crochet Slipper Socks By Bhooked Crochet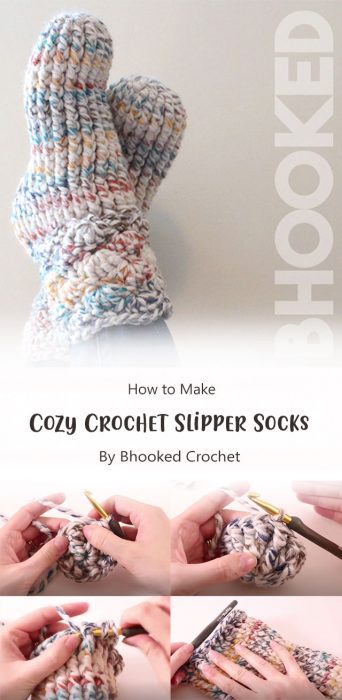 Want to create for your family and friends but don't know where to start? Bhooked Crochet has all sorts of adorable and easy-to-do patterns that the whole family will love. This pattern features cozy crochet slipper socks, perfect for winter weather.
3. Snuggly Crochet Slipper Socks For Adults – Free Pattern By JESS COPPOM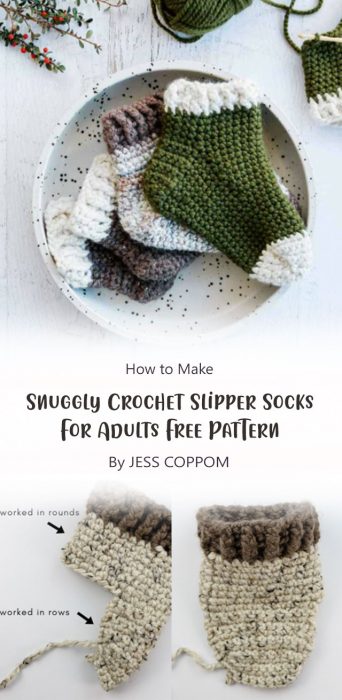 The making of these slipper socks is a super, super simple process. The greatest part about these cozy crochet slippers is that they are FREE by popular request. So let's get started!!
4. How to Crochet Slipper Socks in an Hour or Less By Lindsey of Winding Road Crochet
Lindsey of Winding Road Crochet, will show you how to crochet a pair of slipper socks in less than an hour. This is a great pattern for those who want to learn how to crochet or as a something easy and quick for those already familiar with the craft.
5. Crochet Slipper Socks – Easy Chunky Ribbed Tube Socks By Michelle of The Snugglery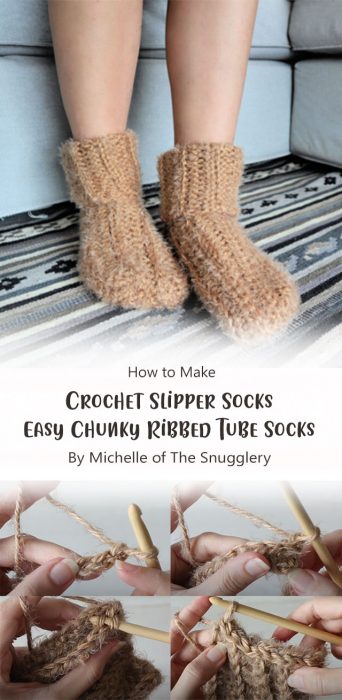 Michelle from The Snugglery is proud to share this free crochet slipper tutorial with you! These crochet slippers keep your feet warm and cozy, and are a fun project for a beginner crocheter.