The Comfy Shorts Free Crochet Pattern Ideas Part 2 – Crochet shorts are so comfortable to wear and great for casual wear. It's quick to make with the following tutorial. You can customize the pattern by adding your own favorite stitch or removing one that you don't like. Follow instructions, choose your yarn and get ready to create some awesome crochet shorts!
1. Easy Crochet Paper Bag Shorts Tutorial By Chenda DIY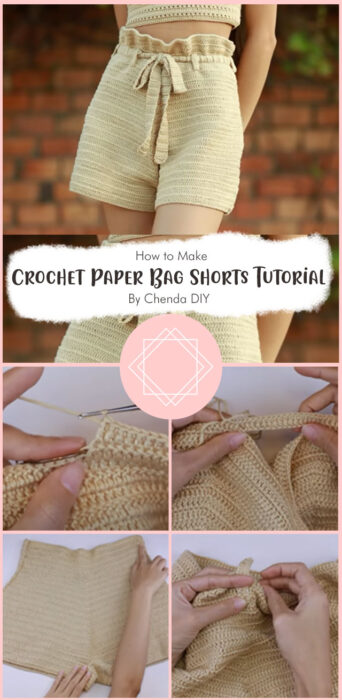 In the video tutorial,you can learn how to crochet Paper Bag Shorts.This is an easy and fun project with step by step instruction.making your own paper bag crochet shorts is wonderful & very comfortable!
2. Shorts with Double Crochet and Lace Pattern By DROPS Design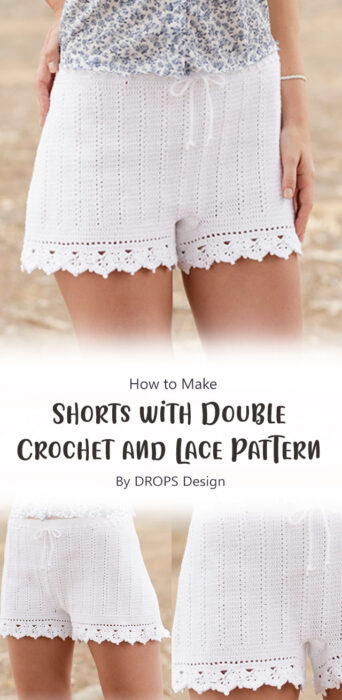 Easy,quick and good quality. It's a super cute pattern to make, with detailed step by step instruction.
3. Easy Crochet Shorts By Breann of hookedonhomemadehappiness. com
Create your own crochet shorts using this easy to follow pattern. The instructions are very detailed and quite straight forward, you will be hooked on homemade happiness in no time!
4. Easy Crochet Shorts Tutorial By The Craft Nut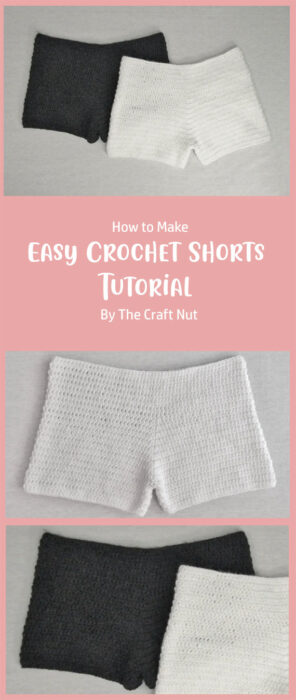 Make a pair of easy crochet shorts in this free pattern! Love to crochet? This tutorial will show you how to create your own customized shorts that look like they took hours to make.
5. The Beachside Shorts By Allie Gartner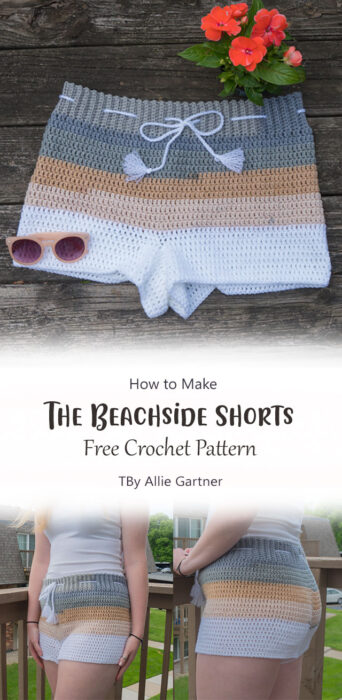 These crochet shorts are an easy summer project! They take a little bit of time, but once you get the hang of it, they make a quick project since they are basically. This is a great pattern to make if you are wanting to learn how to do stripes, or just want some new ideas for your wardrobe..