5 Scarecrow Free Amigurumi Pattern Ideas – 5 Scarecrow Free amigurumi patterns to crochet for a fall theme and decorate your home for Halloween. These cute scarecrows are easy beginner projects you can make for your kids, friends and family!
1. Free Pattern Scarecrow Amigurumi By furlscrochet. com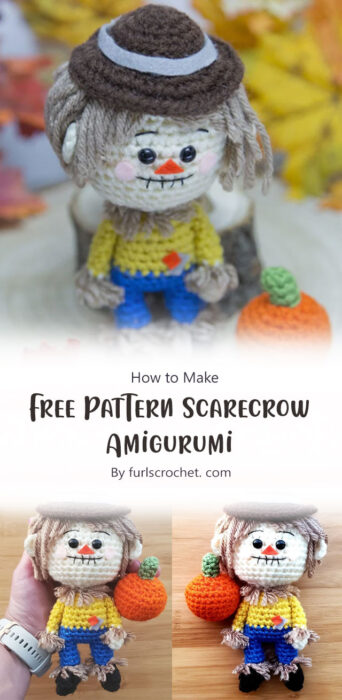 Free pattern to crochet a scarecrow amigurumi. This is an easy design that is great for beginners and even for those who want to try something new. Detailed step by step instructions will help you along the way.
2. Easy Crochet Scarecrow Free Pattern and Video By Winding Road Crochet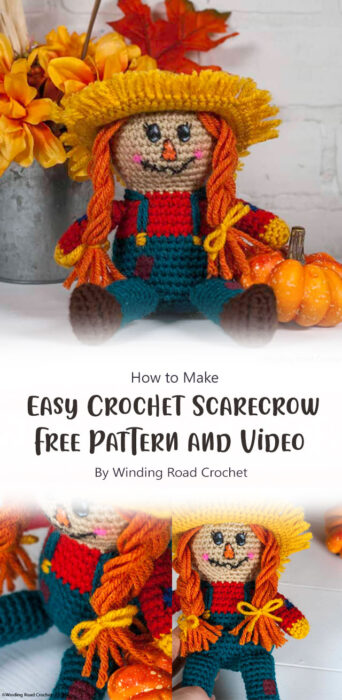 Easy Crochet Scarecrow Free Pattern and Video By Winding Road Crochet. Scarecrow is a type of amigurumi which is popular for Halloween season. It's easy to make and the result is so cute. Here step by step instruction so you can make it very easily.
3. Pattern: Scarecrow By Stephanie of allaboutami. com
This pattern is a perfect addition to any Halloween aficionado's collection. Learn how to crochet it with this easy step by step instructions. Don't let the scarecrow fool you into thinking it will take all day to create!
4. Scarecrow Amigurumi Doll – Free Crochet Pattern By StringyDingDing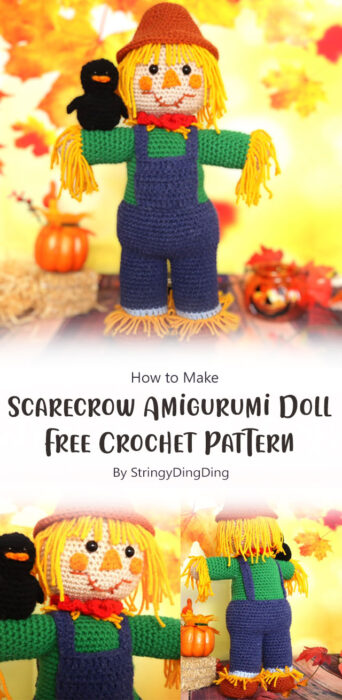 This is an easy amigurumi scarecrow pattern. It also makes a great decoration for your home. This free pattern includes step by step instructions and materials list.
5. Patches the Scarecrow: Free Halloween Crochet Pattern By Shehla of The Blue Elephants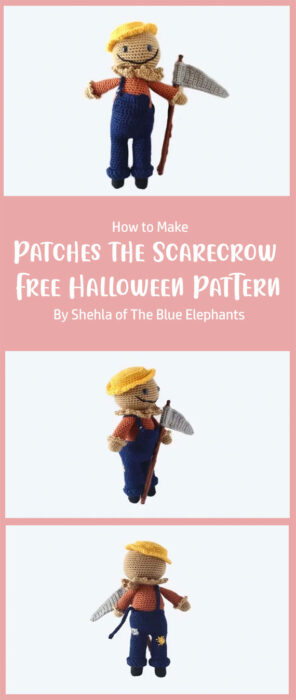 Patches the Scarecrow by Shehla of The Blue Elephants! This scarecrow is ready for his closeup, thanks to you. This step by step pattern has easy to follow instructions to make this project amazing! So grab your hook and a skein of yarn and get working on some crochet fun!