How to Make Remote Holder/Couch Caddy Free Crochet Pattern Ideas – Need a great place to put your remote control? This DIY Couch Caddy Pattern is just the thing. The pattern includes options of few colors, so you can make one that matches your home decor and style. Continue reading to learn how to make your own couch caddy.
1. Remote Holder – Free Crochet Pattern By jototheworld. com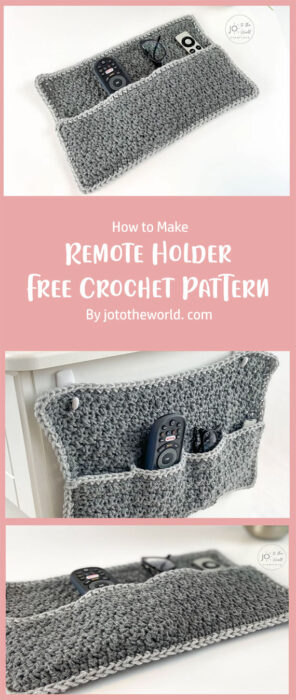 This project is quick, easy and saves the day when you can't find your remote control – just keep it in this handy holder that fits right on your couch or table. It also makes an excellent gift.
2. Easy Dual Remote Caddy By Cylinda of Crochet Memories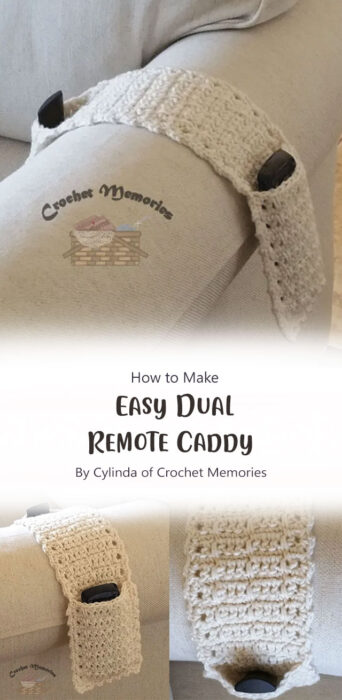 Want an easy way to keep your remote close at hand, but not on the couch where it can be hard to find? This remote holder is perfect for any TV watching couch potato!
3. Bernat Hide-Away Crochet Sofa Caddy​ By Yarnspirations
Are you looking for some fun and easy crochet projects? Crochet this Sofa Caddy! You will love keeping all your remote controls, magazines and other items organized with this cute one. It is an easy pattern too!
4. Crochet Couch Caddy By The Underground Hooker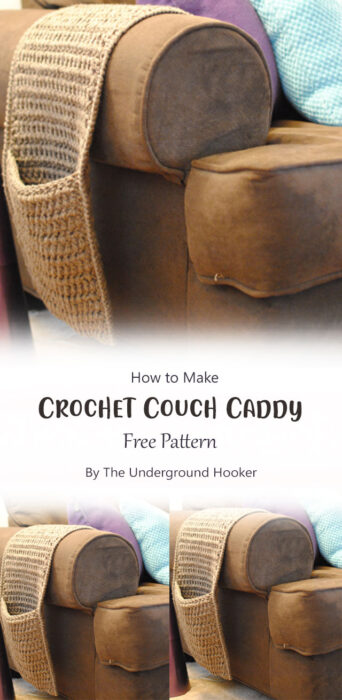 This is free pattern idea to make your remote stand or couch caddy, very easy to follow. With step by step Instruction to create a comfortable home place for you.
5. Stylish Crochet Armchair Caddy – Easy Free Pattern By Nicole Riley
This Armchair Caddy is the perfect way to put your remote within reach! You can also use this pattern for anything you want to be able to access easily.