Adorable Ragdoll Free Crochet Pattern Ideas – Make your own adorable ragdoll. Crochet Ragdoll Pattern is a great toy for children and lovely memento for adults to remember their childhood.
1. Crochet Ragdoll Lamb Pattern By Ragnhild of yarnhild. com
Ragnhild of yarnhild. com has created a cute ragdoll lamb pattern perfect for your next crochet project. Crochet ragdolls are a popular form of toy, and this pattern from Ragnhild is easy to follow throughout to help you along the way.
2. Crochet Hedgehog Ragdoll Amigurumi Free Pattern By crochetforyoublog. com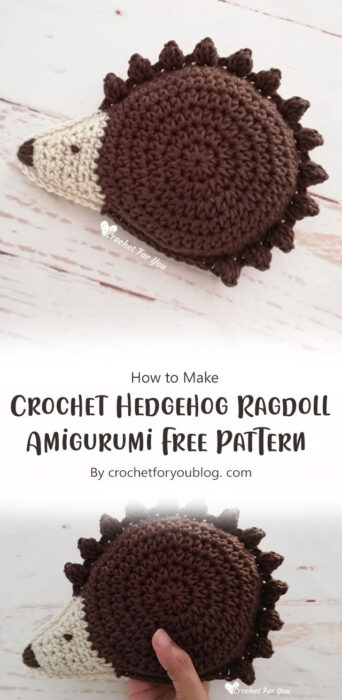 Here is the perfect pattern for you! The crochet hedgehog ragdoll amigurumi from crochetforyoublog. com is super cute, and the pattern is easy to follow.
3. Crochet Ragdoll Jellyfish By Ragnhild of yarnhild. com
Learn how to crochet a Ragdoll Jellyfish by Ragnhild of yarnhild. com! This soft and very cute jellyfish is easy to make. You can find the pattern bellow here:
4. Bunny Ragdoll Pattern By Annavirkpanna
Make this adorable Bunny Ragdoll and make the perfect gift for your loved one!