6 Easy Pot Scrubby Free Crochet Pattern Ideas – Look no further for your pot scrubby needs. The 6 Easy Pot Scrubby Free Crochet Pattern Ideas has you covered with a large range of patterns. Whether you're looking for something quick and easy or an advanced pattern, this book of crochet ideas will have something that fits the bill!
1. Crochet Tulle Scrubbie Pattern By Alexis Middleton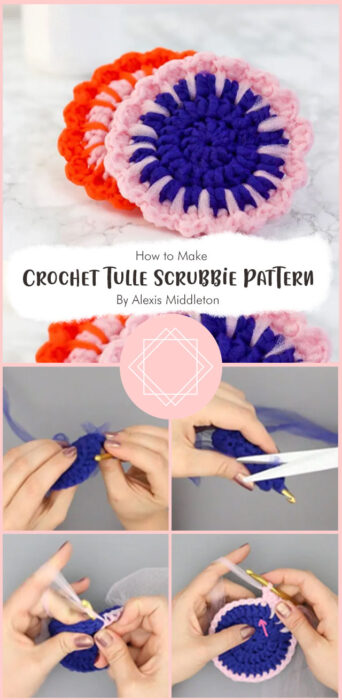 Let's get crafty and crochet up some fabulous looking tulle scrubbies! This warm & fuzzy crochet pattern has a fun design that you'll love! Plus, with step by step instructions, no crocheting experience is necessary to complete this project.
2. Pumpkin Pot Scrubber By krissysoverthemountaincrochet. com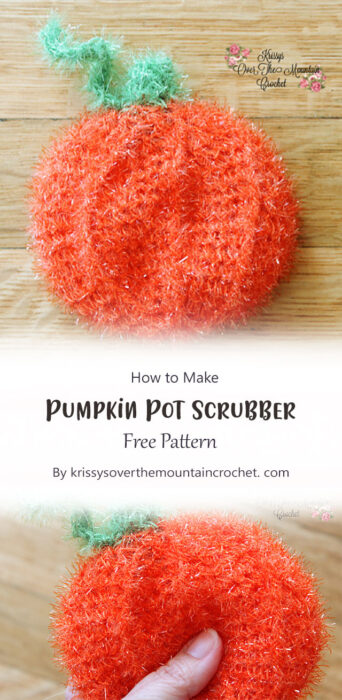 Start making this useful item and give as a nice little gift to your housemate or friend.
3. Free Crochet Scrubbies Pattern By Yelena of kindofknit. com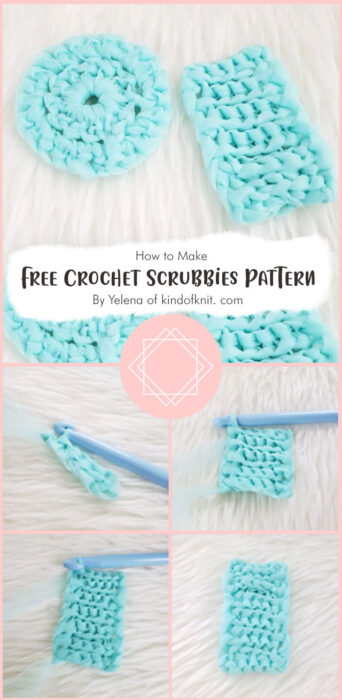 These are wonderfully yet durable scrubbies (or wash cloths) that make a great addition to any kitchen. They take less than an hour to make, are made with beautiful colors and add so much visual interest to a sink.
4. How to Make Pot Scrubbers From Nylon Netting By ehow. com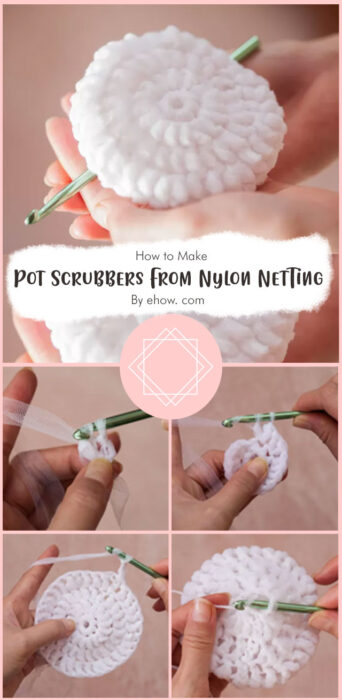 Let's make these super simple, easy and fun crochet pot scrubby. This is suitable for everyone. It's practical, useful and great for gifts. You can use these scrubbers in kitchen. You can also use it as an appropriate gift to your friends or family members.
5. Spring Cleaning Day Four! One Tough Scrubby – A free Crochet Pattern By richtexturescrochet. com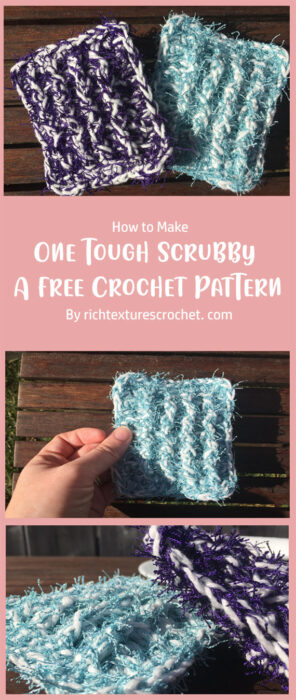 It's super easy to make and can be used many times without getting dirty or worn out. You can also use one of the bright colors so it will match your kitchen decor!
6. How to Make Crochet Pot Scrubbers From Produce Bags By JESS COPPOM
This is a pattern for an easy pot scrubby. The pattern has written instruction that illustrates the construction of the pot scrubber. It's made using a produce bags.