Plaid Pumpkin Free Crochet Pattern Ideas: Crafting Autumn Magic – Autumn is the season of cozy sweaters, falling leaves, and, of course, pumpkins. As the air turns crisp and leaves transform into a kaleidoscope of warm hues, many of us can't resist the urge to decorate our homes with these iconic symbols of fall. If you're a crochet enthusiast, there's no better way to embrace the season than by creating your very own Plaid Pumpkin using a free crochet pattern. Whether you're an experienced crocheter or a beginner, this free crochet pattern offers a fun and rewarding project for fall season.
1. Crochet Plaid Pumpkin By Cheryl of crochet365knittoo. com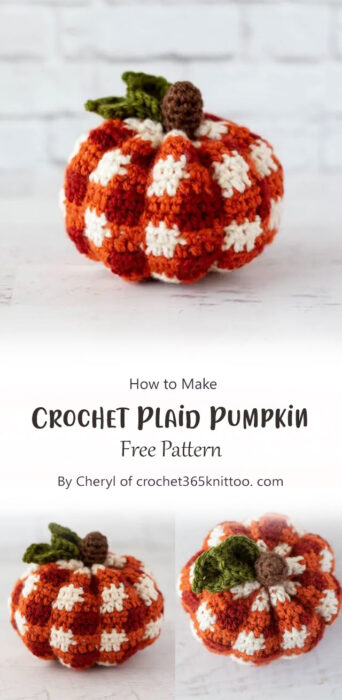 Crocheting is a delightful craft that allows you to create charming and unique items. One such item is the crochet plaid pumpkin, a popular seasonal decoration that adds a cozy touch to any home. In this article, we'll find a free pattern for crocheting plaid pumpkins and take a closer look at Cheryl, the talented creator behind crochet365knittoo.com.
2. Tartan Plaid Crochet Pumpkin Pattern By Amanda of love. life. yarn.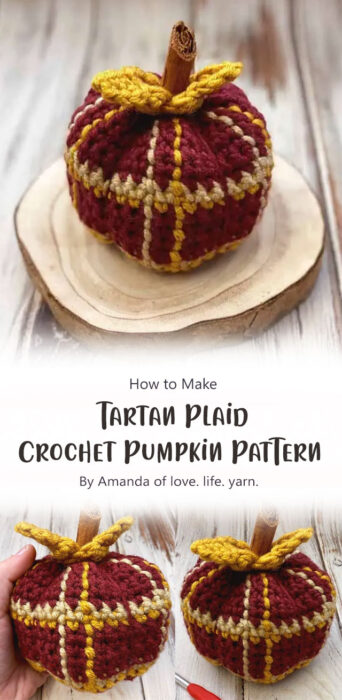 This delightful creations not only bring a touch of autumn into your home but also offer a unique and cozy atmosphere. They make for perfect decorations during the fall season, or even as an all-year-round addition to your interior decor.
3. Plaid Pumpkin Crochet Pattern – Darlin' Plaid Pumpkins By Grace of Stitchberry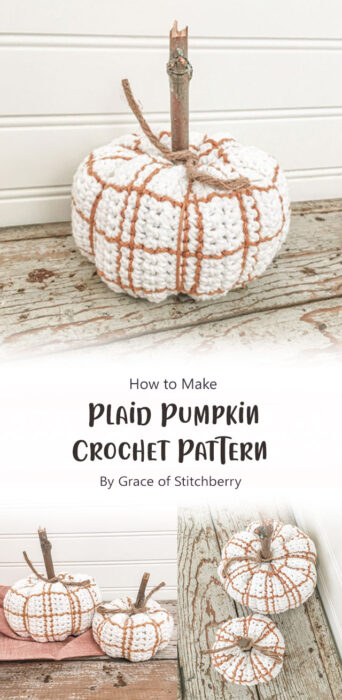 The "Plaid Pumpkin Crochet Pattern – Darlin' Plaid Pumpkins" by Grace of Stitchberry is the perfect project to spruce up your home for the season. With this easy guide, you'll learn about the pattern, the materials you'll need, and the steps to crochet your plaid pumpkins. Now get the free pattern bellow here:
4. Checkered Crochet Pumpkin Pattern Free and Easy Pattern By Tonya of Nana's Crafty Home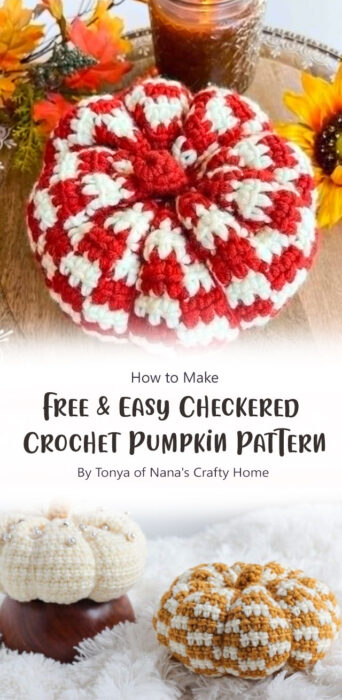 Tonya of Nana's Crafty Home brings you a delightful and easy-to-follow Checkered Crochet Pumpkin Pattern that's completely free. In this free pattern, she will guide you through the process of creating these adorable pumpkins, adding warmth and style to your living space.
5. Free Crochet Pattern for the Cutest Plaid Pumpkin By Meg of Megmade with Love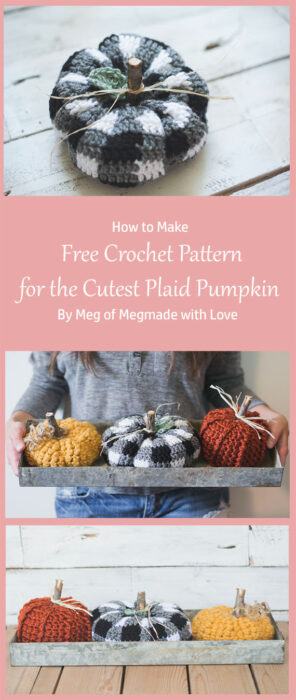 Meg of Megmade with Love brings you a step-by-step guide to crafting your own plaid pumpkin decoration using crochet. This free crochet pattern is not only a creative and fun project but also a perfect addition to your fall decor. So, why wait? Grab your crochet hook, choose your yarn, and start creating your own Plaid Pumpkins. With a touch of creativity and a bit of yarn, you can bring the spirit of fall into your home like never before. Happy crocheting!