Amazing Placemat Free Crochet Pattern Ideas (Part 2) – In this article, you will find amazing placemat free crochet pattern ideas. You can use these patterns to make your own placemats. These patterns look very nice and beautiful. You can use them for different purposes.
1. Easy Free Crochet Placemat Pattern By Jo to the World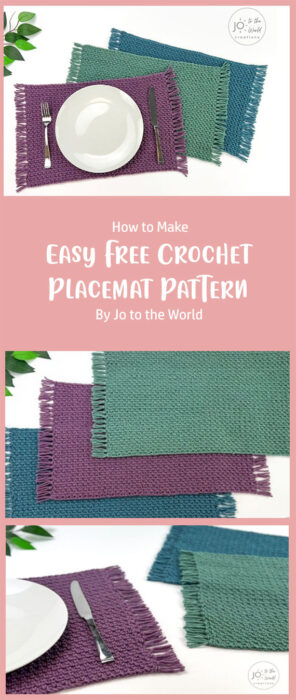 Here is a lovely easy crochet placemat pattern by Jo to the World. It's so simple and easy, you can make one in just a few hours! This would make such a great gift idea too. If you want to make this placemat, check the free pattern bellow here:
2. Blooming Placemat By DROPS Design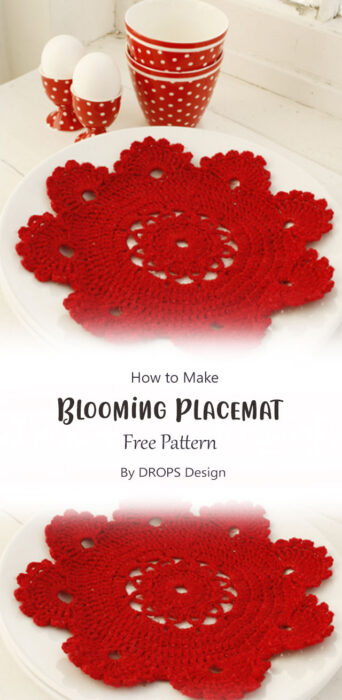 The second pattern is an Blooming Placemat By DROPS Design that you can use at home. It looks very attractive and beautiful. You can use these patterns to make your own crochet project at home.
3. Two-Tone Cotton Placemat – Free Crochet Pattern By sweetbeecrochet. com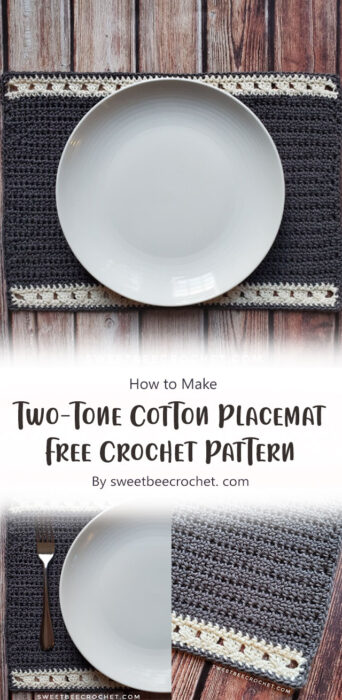 This two-tone cotton placemat is perfect for all season. The pattern is easy and the project only takes a few hours. You can make this placemat to match your kitchen decor.
4. Crochet Spring Gingham Placemats By RaeLynn of itchinforsomestitchin. com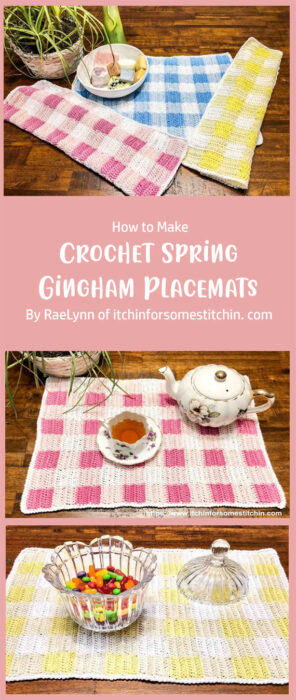 This is the perfect placemat to add to your table. The pattern is easy and quick to crochet, so you can make as many as needed for your house or as gifts for friends and family.
5. Mandala Placemat Crochet Pattern By Hortense of knittingwithchopsticks. com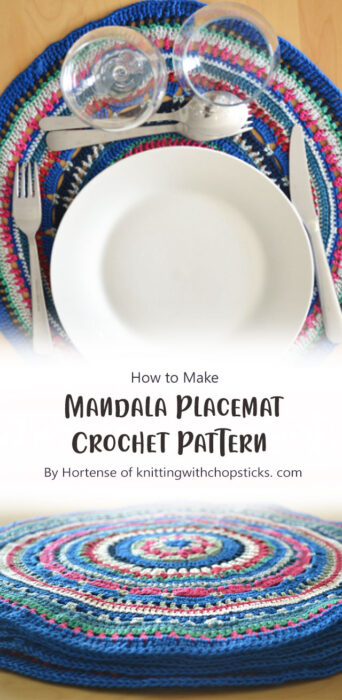 This Mandala Placemat Crochet Pattern is the perfect way to add a little color to your table. It's also a great idea for hosting a dinner party!
6. Nutmeg Nibbles: Free Placemat Crochet Pattern for Fall By Ashlea of hearthookhome. com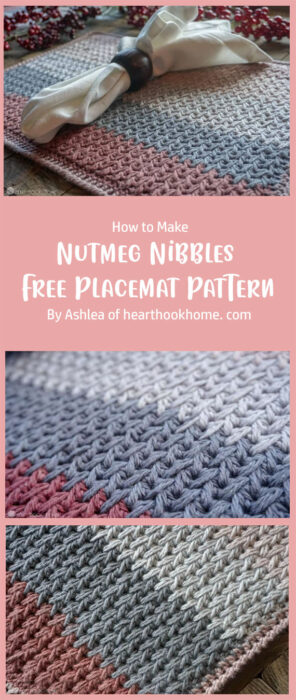 The pattern is for a Nutmeg Nibbles Placemat, but you can make it as big or small as you want. Love how these colors look together.
7. Hello Sunshine Placemat Crochet Pattern By Ali of The Turtle Trunk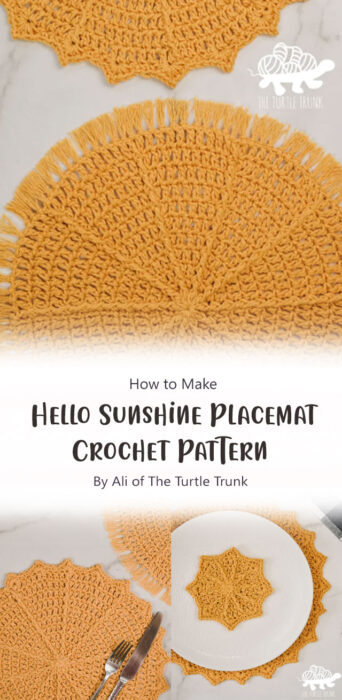 A placemat is a great way to add a bit of color and personality to your table. You can do this by making it yourself or buying one from the store, but if you make it yourself, you will save money and have something unique. The following patterns are very easy to follow and will give you beautiful results. So, let's make it now!