Easy Pineapple Purse Free Crochet Ideas – This pineapple purse is so fun to make! It can be made in just a few hours, and you will have lots of fun! Crochet a cute pineapple purse for yourself or a special someone using the free crochet pattern found here.
1. Amigurumi Pineapple Purse By Stephanie Jessica Lau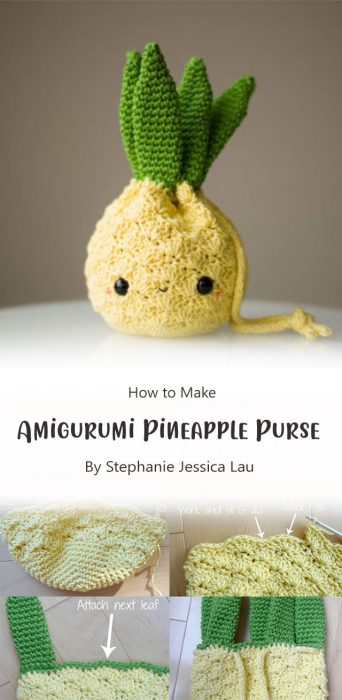 This pineapple purse is sure to make you smile! It's quick to make, and very fun.
2. Pineapple Coin Purse By Happy in Red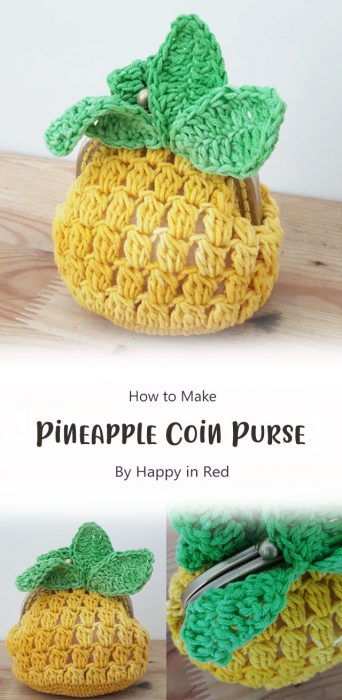 This adorable mini coin purse will keep all your loose change in a decorative and adorable tropical pouch.
3. The Pretty Pineapple Purse By Karen Lucas
This pattern is to create a simple and easy purse with a pineapple design. This purse is great for beginners and can be completed in a few hours. The instructions are very detailed and it would be easy for anyone to follow them.
4. Pineapple Pouch By sweetsofties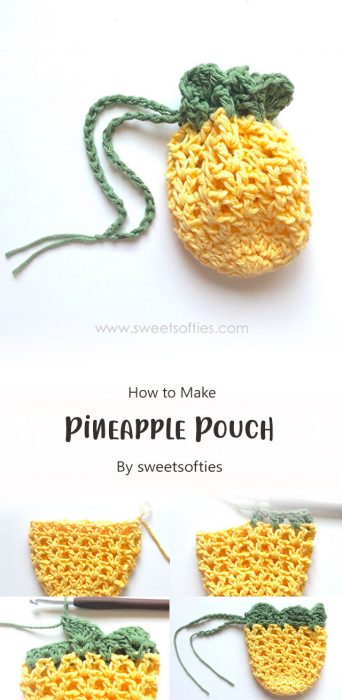 The Pineapple Pouch pattern has simple detailed instructions. Make them for yourself or as a gift. They will bring smiles to any face that sees it.