Best Pencil Case Free Crochet Pattern Ideas – This is a very simple project that you can easily make even if you are a beginner. It is also a great gift for children who are learning how to write. You can also get creative and use different colors to create your own colorful pencil case. There are many free patterns on the internet that you can use as reference but we have included the link below which will take you to the original source of this article.
1. Crochet Pencil Case By Stella Markou
This is an easy pattern that will teach you how to crochet a pencil case. You can use this pattern as a reference for other types of cases as well. The instructions are very easy to follow to help you along the way.
2. Crochet Pencil-Shaped Pencil Case By ChiWei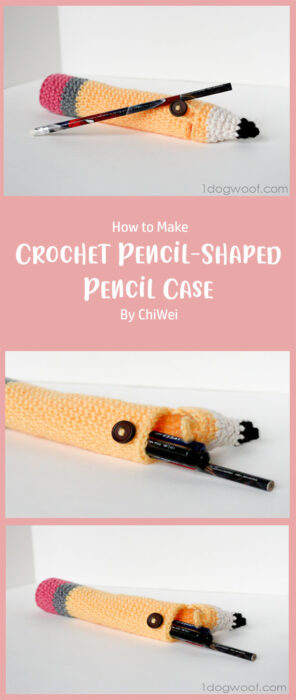 If you are looking for a fun and easy crochet project then this pencil case is perfect for you. It is super quick to make and a great way to use up scraps of yarn! They are so simple but look so cute!
3. Crochet Pencil Case Pattern – Back to School Crochet By Kara Gunza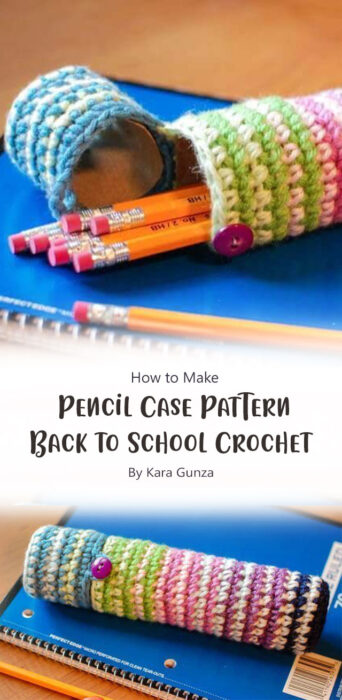 Crochet Pencil Case Pattern – Back to School Crochet By Kara Gunza. This is an easy, quick and fun crochet pattern. It can be made in short time!
4. Pencil Case Free Pattern By HandmadeRoseBag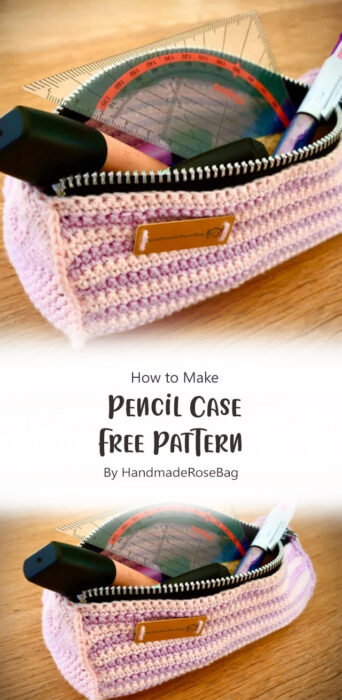 This is a wonderful pencil case. Make it with step by step instruction, so you will not have any problem following it. Let's make this crochet pencil case!
5. Pencil Case Free Crochet Pattern By Rachel of desertblossomcrafts. com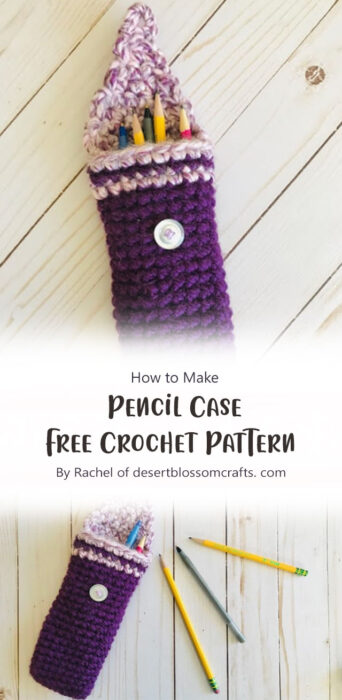 It is a great way to use up leftover yarn and it is so easy and fast to make. These pencil cases are great for keeping all of your pens and pencils together and organized! They also make great gifts! You can even personalize them with embroidery or appliques! The possibilities are endless!
6. Crochet Hook or Pencil Case with Cotton Yarn- Free Pattern By Rose of Yarn Craftee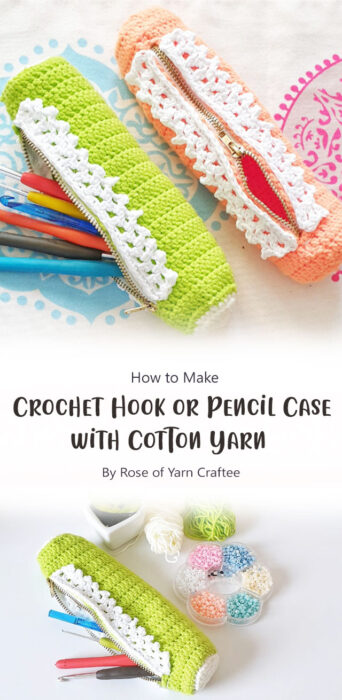 If you are looking for a quick and easy crochet pattern to make for yourself or a gift, this crochet hook case is perfect! It's small enough to fit into a purse but big enough for all your hooks. This crochet hook case can also be used as a pencil case if you don't use crochet hooks! You can even put other items in it like makeup brushes or even lipsticks.