Easy Monstera Embroidery Free Pattern Ideas – Easy Monstera Embroidery Free Pattern Ideas  this monstera free patterns is a collection of monstera leaf embroidery designs. It's very easy to make yourself home by following the easy stitching pattern. The simple but beautiful thread used will bring a nice look to it. Just make a choice from these thread design and make a beautiful item for your home decor.
1. Monstera Leaves | Embroidery Tutorial By Why Knot Stitches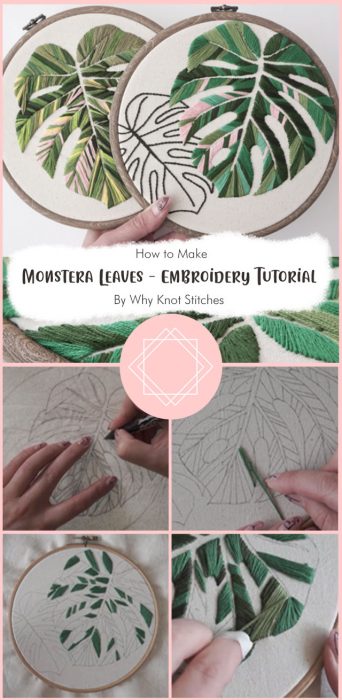 This is an easy to follow Monstera Leaves Embroidery Tutorial by Why Knot Stitches. Do you like the look of this style embroidery but don't think you could do it yourself? Then this is the tutorial for you! This tutorial will guide you step-by-step on how to create your own pattern and sew it onto fabric. Visit the link bellow here to view this embroidery tutorials:
2. How to Embroider A Monstera Leaf By Crewel Ghoul Embroidery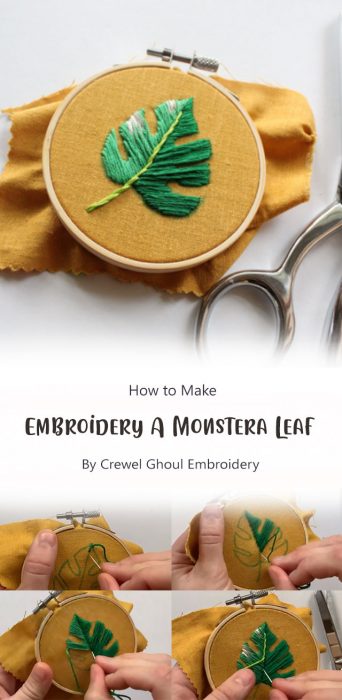 Follow these easy instructions for how to embroider a monstera leaf.
3. Hand embroidery Satin Leaf Stitch design By Cherry Blossom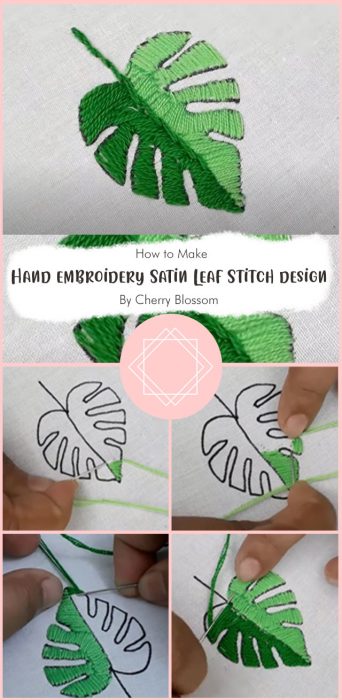 This is an easy to follow tutorial. The design can be done on a pillow, blanket, baby romper/onesie, … anything you desire!  The pattern will make a beautiful accessory to brighten up any room.