Easy Mobile Phone Holder Free Crochet Ideas – Here's a simple crochet cell phone holder that can hold your cell phone, MP3 player or other devices. It works up fast is so easy that you can make several in no time!
1. Mobile Phone Holder Crochet Pattern – How to Read Written Crochet Patterns By Aneta Wawro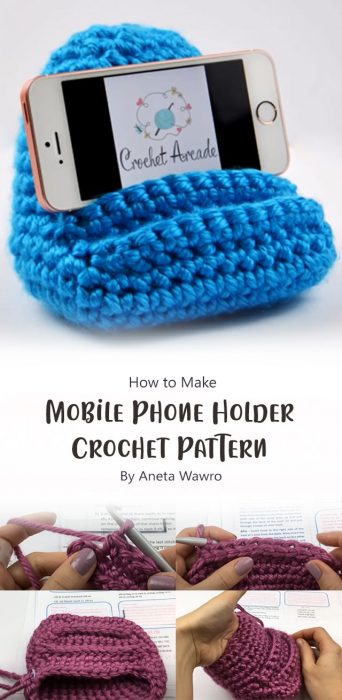 You can make this mobile cell phone holder for yourself or for someone else. You only need a few minutes and you'll be able to produce an original idea and personalize it the way you want. Do it now!
2. Vertical Crochet Cell Phone Holder Stand By Karen Valladares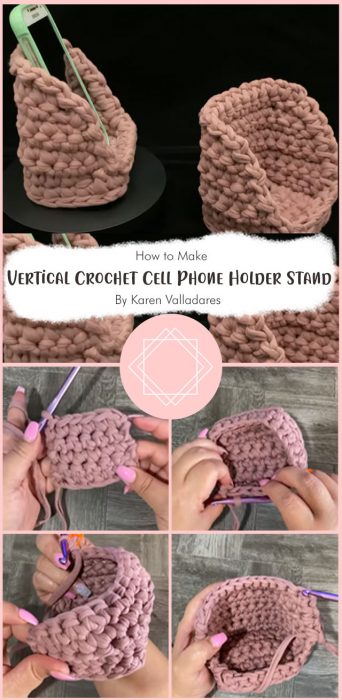 The easiest way to keep your phone handy and secure. No more fumbling around looking for your phone when you want to take a quick picture or answer an important call.
3. Crochet Phone Holder – free Tutorial By design-peak. com
Love your phone? Love to crochet? Then you'll love this easy, no sew mobile phone holder crochet pattern! This modern, stylish and super handy phone holder makes the perfect gift for yourself or a friend.
4. How to Crochet an Easy Phone Stand Wedge – for Books & Tablet too By Nicole Riley
This crochet mobile phone holder is perfect for keeping your phone or other electronic device. Great for placing on your desk, counter or nightstand all while holding your cell phone with style. No more searching for that phone you can always know where it is.