Best and Easy to Make Mask Lanyard Free Crochet Pattern Ideas – Let's start with the mask lanyard pattern Free. It is super easy to do and anyone can do it, you don't have to be a professional crocheter or anything like that. The pattern is pretty easy and fun to follow along with as well. You will need some yarn and a few other supplies in order to make this so let's get started!
1. Crochet Mask Lanyard, A Hook-Only Free Pattern By designingvashti. com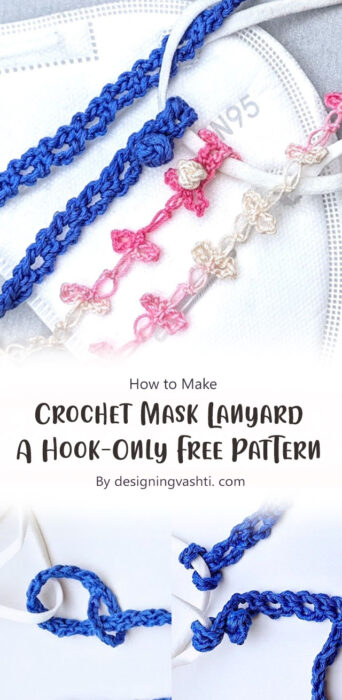 Crochet this fun and adorable mask lanyard. In no time you will have crocheted a crochet mask lanyard for your little one. You also can crochet one for yourself!
2. Free Crochet Sanitization Pattern Bundle – 4 Easy Crochet Pattern By acraftyconcept. com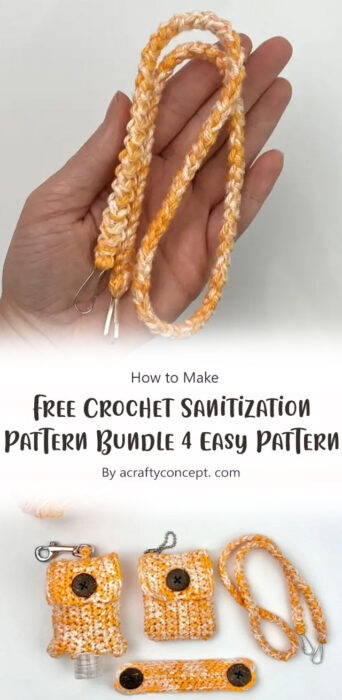 This free crochet mask lanyard pattern is easy and fun to make. Make one as a gift or even a DIY activity for kids!
3. Easy Crochet Mask Lanyard By Erica of 5littlemonsters. com
It's easy to make this fun mask crocheted lanyard. The crochet pattern is suitable for beginner and advanced crocheters, too!
4. Super Simple Crochet Mask Lanyard (Video Tutorial) By lepetitsaintcrochet. com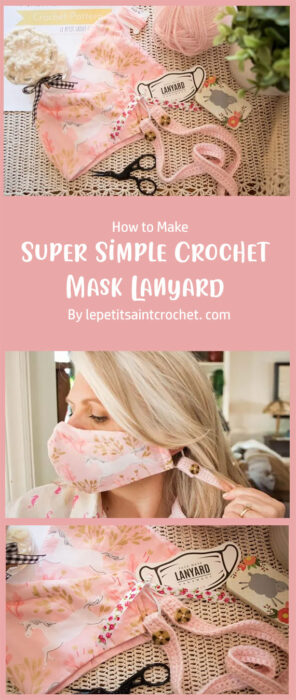 This is the perfect project to add some personality and fun! You can crochet it in any color you like, or make one in several sizes for kids and adults alike. A simple lanyard makes it easy to attach your mask, whether you wear it over your head or around your neck.