Pretty Macrame Wind Chimes Free Tutorial Ideas – There are lots of fun ways to decorate your home. One of them is to make your own wind chime. This pattern and tutorial ideas will shows you how to make a pretty macrame wind chime. It's a great project for beginners and intermediate crafters alike because it doesn't require much time or skill to complete.
1. How to Make DIY Mini Macrame Wind Chimes By Sam and Liz of prettylifegirls. com
If you enjoy making macrame, these wind chimes are a fun and easy project to try. They make great gifts for friends and family and are perfect for adding some decoration to your house or patio.
2. DIY Macrame Ccapiz Shell Wind Chime By 이뜨마크라메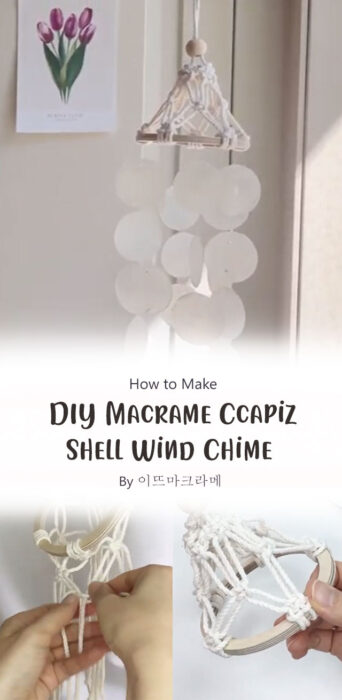 If you've always wanted to try macrame and make your own decorative wind chimes, this tutorial will show you how to make a macrame knot pattern. You can even make them in any color you want!