DIY Macrame Pretty Curtain Free Pattern Ideas – It does not matter if you are beginner or an expert this pattern is for everyone to enjoy and create. Follow detailed step by step instructions and learn the art of macrame. No matter what your skill level is, there is nothing more enjoyable than creating something that people love and truly cherish.
1. Easy Macrame Door Curtain DIY with Boho Style By Susanne of macra-made. com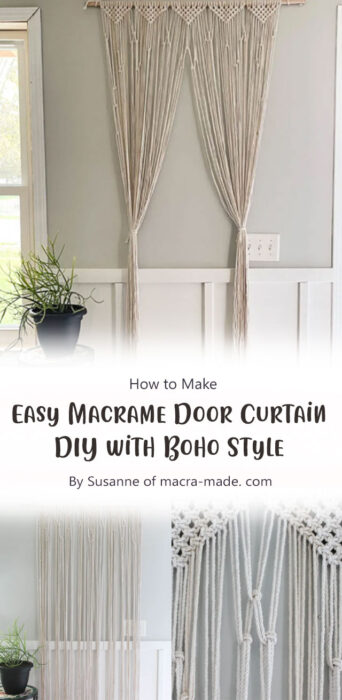 Here is an easy macrame door curtain that you can make yourself. This is also a super quick project that can be finished in about a few hour.
2. DIY Macrame Curtain By bemakeful. com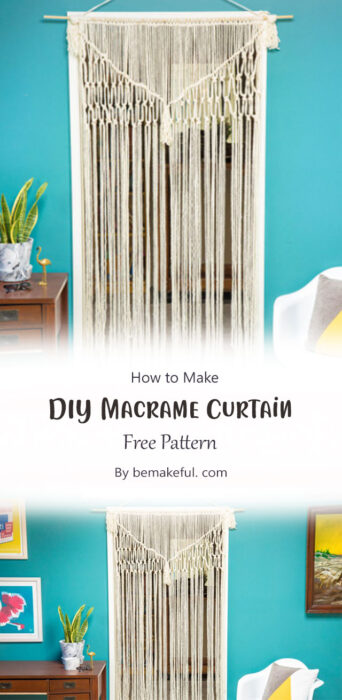 If you love macrame, you're going to love this DIY macrame. The pattern include in this DIY curtain is a simple pretty design that gives a sense of warmth and character. It's easy to follow and do, with step-by-step instructions on how to make each part of the curtain.
3. How to make a DIY macrame curtain By gathered. how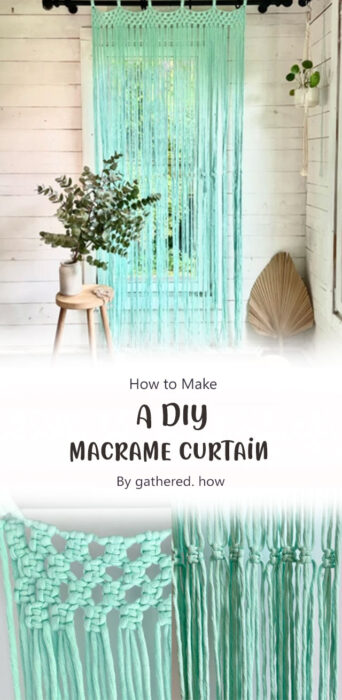 In this pattern we will learn how to make a DIY macrame curtain By gathered. How? It's easy, just grab a pair of scissors and some cord or string. Follow the steps and let's start!
4. Make Your Own Macrame Curtain By Elsie Larson and Emma Chapman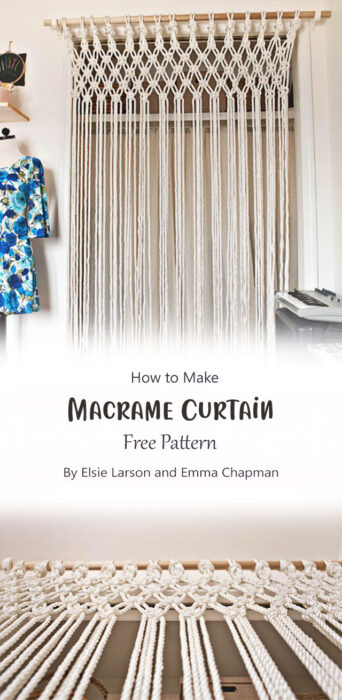 Making your own macrame curtain is a fun and simple project. You can combine multiple colors and patterns to make a unique style that fits your home perfectly.
5. How to Make a Boho Style Macramé Curtain By katia. com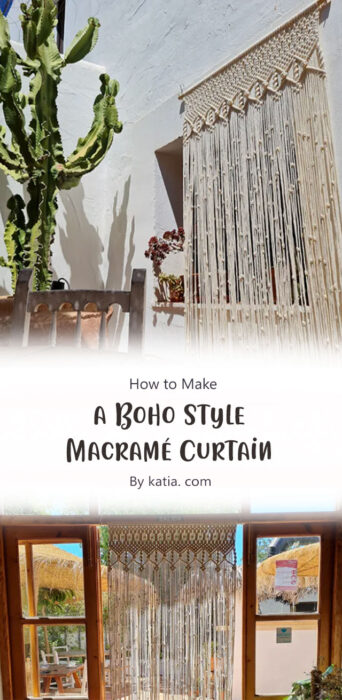 Make a macrame curtain and add a wow factor to your home with this easy pattern.