Pretty Macrame Hat band Free Tutorial Ideas – Macrame is a fantastic craft that's easy to learn and can be used for so many different projects. Here is tutorial a simple macrame hat band. It's super easy and fast to make, but still looks amazing. You can make your macrame as long or short as you like, use any colors of yarn you'd like. Pick your favourite and get started on your next project!
Macrame Hat Band Tutorial By Knot Calm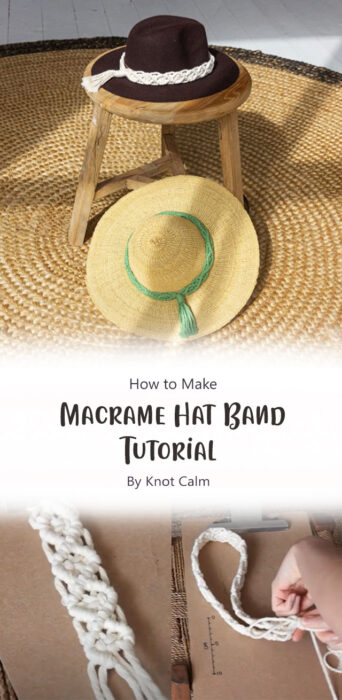 If you want to learn how to make macrame, then this is the place for you. In this video tutorial, Knot Calm will teach you how to use macrame techniques to create an elegant hat band out of ropes. Be sure to follow along as Knot Calm walks you through each step of the process.