Macrame Hanging Cat Bed Free Pattern Ideas – Here are some great ideas for making a hanging cat bed. Follow the links below for the free patterns, tutorial, and/or video guide.
1. DIY hanging macrame cat bed tutorial By Julia Konya
Have the purr-fect in mind? Try this DIY hanging macrame cat bed tutorial by Julia Konya. This project is suit for all crafters.
2. Macrame Cat Hammock By myfrenchtwist. com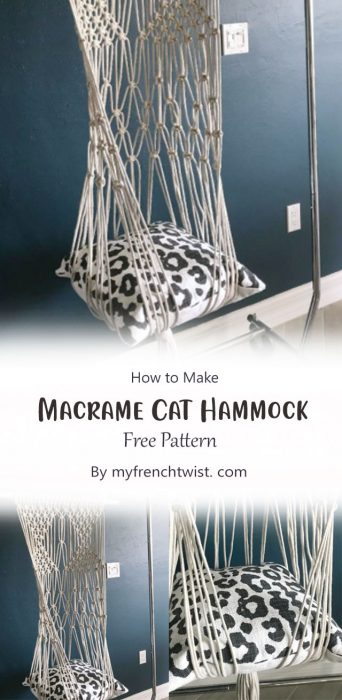 This is a super cute, easy pattern up at myfrenchtwist. com right now, Great gift idea too!
3. Free & Easy Macrame Cat Bed Tutorial By macrameforbeginners. com
Just a very easy tutorial for those of you who want to make something for your lovely kitty without spending too much time and without needing a lot of handcrafting skills. You will have this cat bed prepared in few hour or maybe just for an hour. Ready? Let's start then!
4. Macrame Cat Hammock – DIY Cat Hanging Bed By Habit Made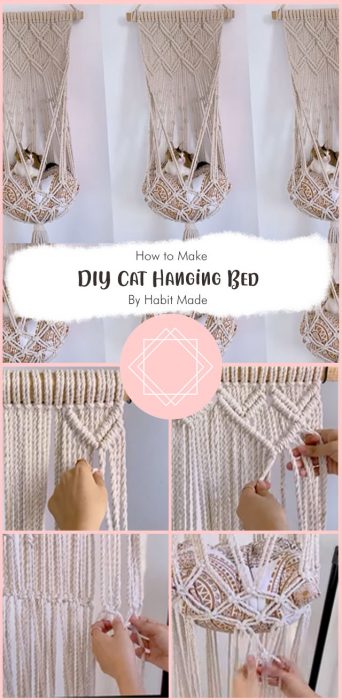 Looking for the perfect way to spend a lazy afternoon? Learn how to make your own beautiful macrame cat bed in minutes using the instructions in this video.