Easy Macrame Flower Keychain Free Pattern Ideas – This Easy Macrame Flower Keychain Free Pattern Ideas is the easiest flower to make, but the design will keep it modern and fresh. You can use any color to change the look of this beautiful keychain. This would be a great gift for your loved ones or yourself. They will love it!
1. DIY: Macrame Flower Keychain By Soulful Notions
This DIY Macrame Flower Keychain will bring some beautiful soulful charm to your keys – and keep you organized. This project is a great way to get started with the art of macrame.
2. Macrame Flower Keychain Malayalam Tutorial By Famella Knots by shahala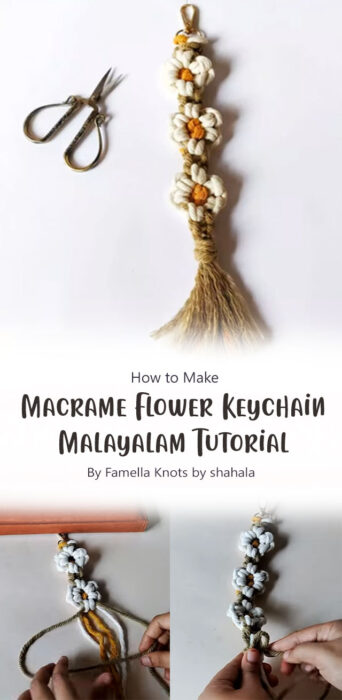 This macrame project is designed to make a cute keychain. The instructions are very clear and easy to follow.
3. Macrame Flower Keychain Tutorial By Macramé with Flora
This is a simple but beautiful Macramé Flower Keychain tutorial by macramé with flora. The macrame flower keychain is very easy to make and takes only a few minutes to create.
4. Macrame Summer Flower Keychain for Beginners By 마디모이MADI:MOEE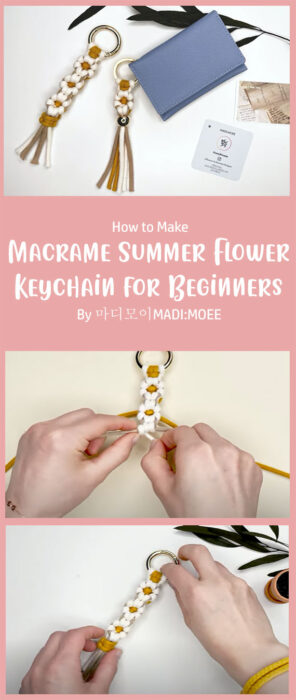 Make this summer flower keychain with your own hands! A beautiful handmade gift is the best gift you can give to someone you admire.