DIY Macrame Curtain Tie Free Pattern Ideas – In this post, you will get DIY macrame curtain tie free pattern ideas for your home decorating. With this pattern you can create different styles of your own, let's make it easy and enjoy it together.
1. DIY Macrame Curtain Tie Backs Tutorial By Caroline of girlabouttownhouse. com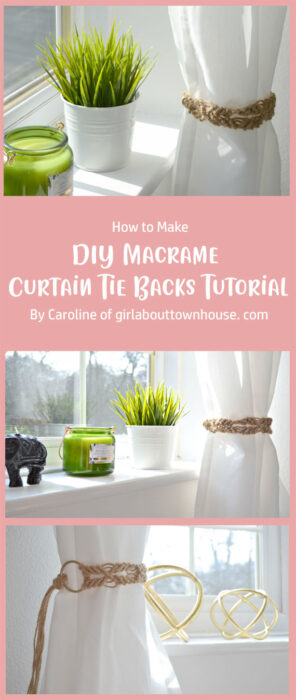 Let's make it! Let's do this DIY macrame curtain tie backs tutorial by Caroline of girlabouttownhouse.com with step by step tutorial. Hope you enjoy 🙂
2. Macrame Curtain Tie Backs Macrame Jute – Macrame Tutorial By Blondy Builder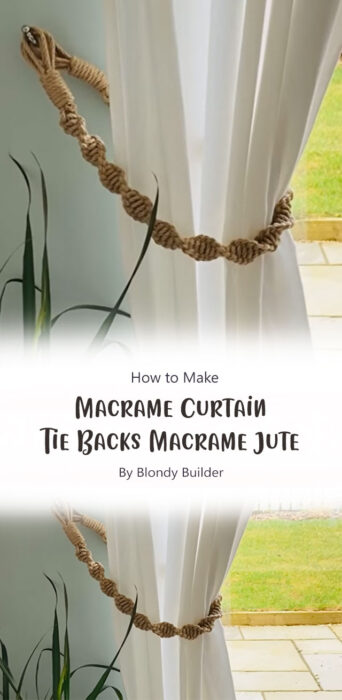 This is very pretty you can use this for decoration. Hope you enjoy making it.
3. Video Tutorial of Macrame Curtain Tie-backs By ganxxet. com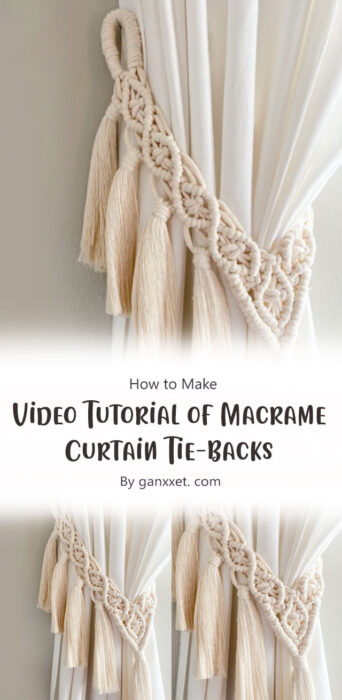 This DIY macrame curtain tie back tutorial is so simple, and fun to make. Take a look at the finished product here!
4. Macrame Curtain Tie Back By thisdearcasa. com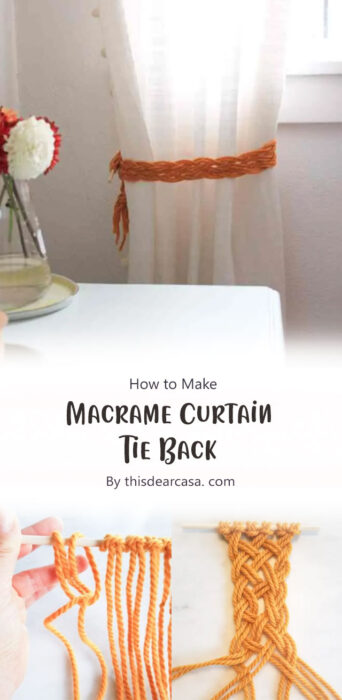 Let's make some macrame. You'll fall in love with these unique curtain tie backs, and they're so easy to make! Enjoy this DIY, step by step tutorial made by ThisDearCasa.
5. Weave this – Make Your Own Macrame Curtain Tie By Kate of theweavingloom. com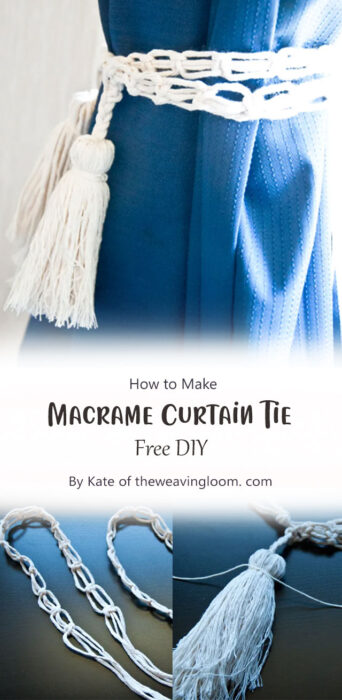 This DIY macrame curtain tie is so quick & easy to make and will add a stylish touch to any room.