Adorable Little Pouch Free Crochet Ideas – Here is a list of patterns to crochet the adorable little pouch. Sometimes all you need is a little pouch to contain small gadgets, accessories or even money. These pouches are also an ideal gift for your child's friend.
1. Crochet Net Pouch For Beginner By 아델코바늘 Adel Crochet
We would like to share very simple way of crocheting a net pouch or purse with this instruction video which has been translated in English, so you can easily follow the basic pattern.
2. How to Crochet a Pouch (Free and easy) By Wan of KnitcroAddict
Wan of KnitcroAddict shows you how to crochet a pouch that she designed. It involves basic crochet stitches and you should know how to read a crochet pattern. And this is a free and easy pattern. So what are you waiting for?
3. Dreaming Way Pouch By Annie Lupton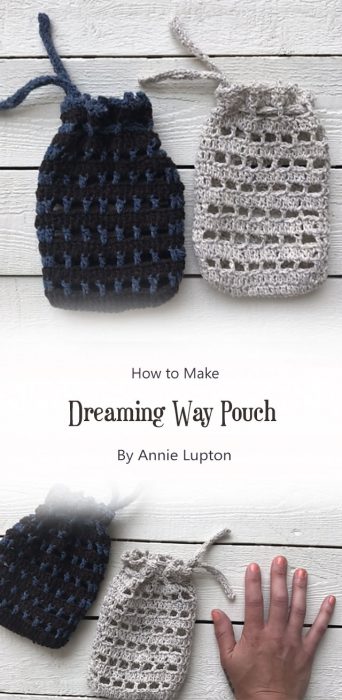 The Dreaming Way Pouch is a dream to make. It's truly a fun and fast project that you'll work up in no time at all! Give one as a gift.
4. Little Treasures Crochet Pouch By Mary of Cute and Cozy Crochet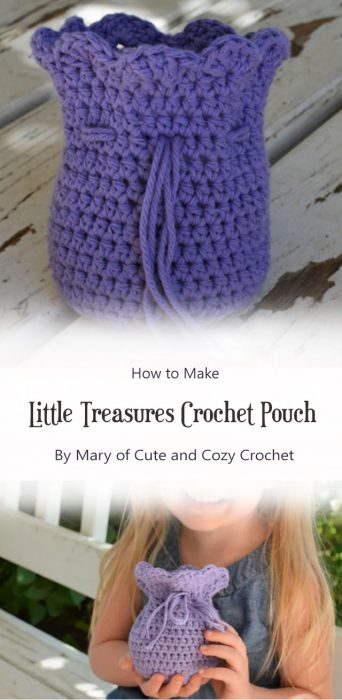 Mary of Cute and Cozy Crochet carries some of the best crochet patterns. This pouch is so simple to make. This pocket has easy instructions and is perfect for everyone who wants to learn how to crochet.
5. Little Pouch Pattern By Elisabeth Andrée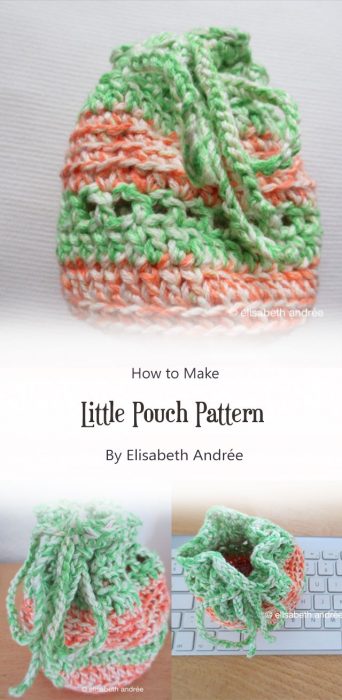 Are you looking to make something for your "little" one? This little Pouch won't disappoint! And once you've made this pouch, you'll be sure to make many more!