Easy Hook Organizers Free Crochet Ideas – Here's a free crochet pattern for Easy Hook Organizers. These organizers will help keep those hooks, yarn and scissors all organized and handy. The perfect gift for anyone that crochets, knits or sews!
1. How to Crochet a Crochet Hook Holder with Extra Storage By Nicole Riley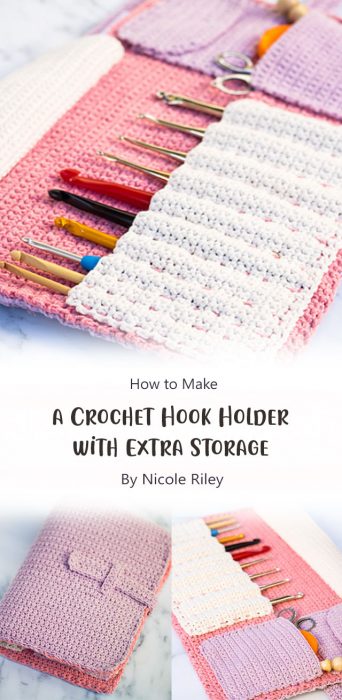 Whether you're looking for a cute crochet project or you want to make it as a gift, this crochet hook holder is all you need.
2. In-Between Crochet Hook Organizer / Heklenåletui By Hilde Tindlund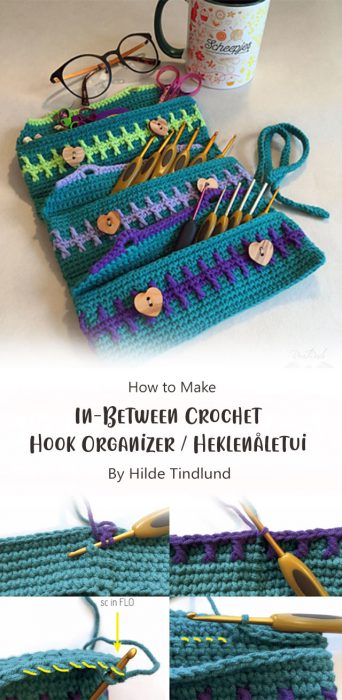 The Crochet Hook Organizer / Heklenåletui is a revolutionary tool for all crocheters. The hooks will be lying nicely and secured in one place, and you always know where they are.
3. Star Hook Case By Alli Hyer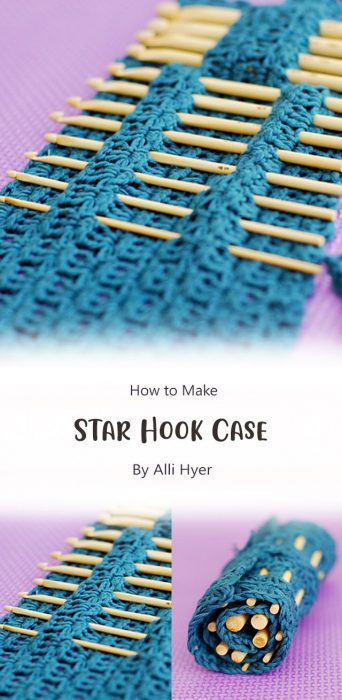 If you love knit and crochet, you will appreciate Alli Hyer's Star Hook Case. This lovely pouch keeps all your crochet or knitting hooks organized and within reach. A beautiful accessory for any knitter or crocheter!
4. Crochet hook case By Oh Milly
OH MILLY Crochet hook case is the elegant and trendy way to organize your crochet hooks. Your hooks will be neatly organized, clean and dust-free. This item is perfect for any woman who loves to create beautiful accessories with her own hands. Become the envy of your friends by keeping your hooks organized with this chic case.
5. Ammonite Crochet Hook Roll Pattern By Dedri Uys (Ace)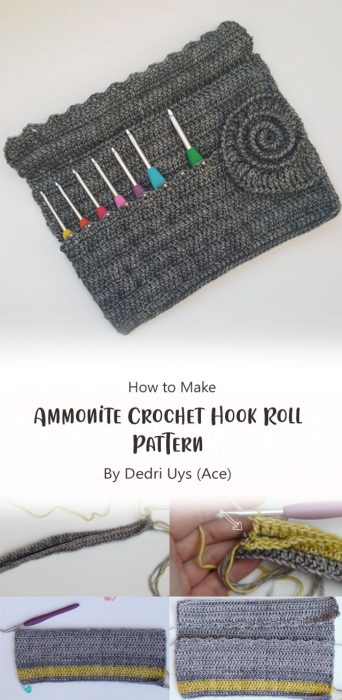 This amazing pattern by Dedri Uys is the perfect project for your crochet hooks. Its stylish design keeps your hooks organized while being both decorative and unique!