Best Garland for Christmas Free Crochet Ideas – Use this free crochet pattern to create a cheery garland for your home. Garland is a great way to add holiday cheer to the inside and outside the door of your home. It is very easy to crochet using basic stitches. You can add Christmas charm to your Christmas Garland by adding Christmas ornaments like glass balls and jingle bells.
1. Simple Crochet Star Garland Tutorial By Anne of Flax & Twine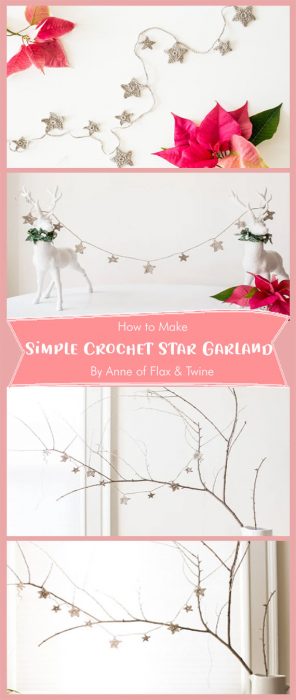 Want to create a starry & Christmasy garland? This simple crochet star garland is great for beginners.
2. Christmas Tree and Star Garland By Nikki of The Knotted Nest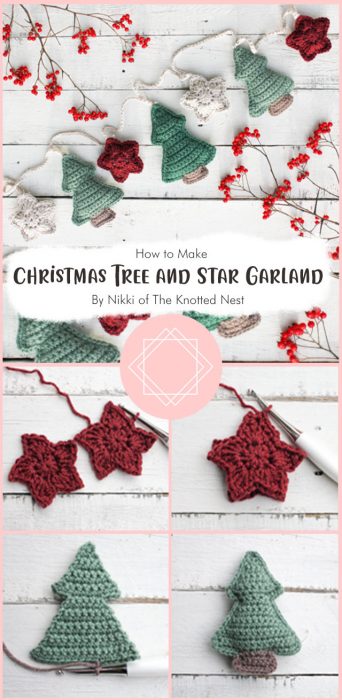 Holiday decor accents featuring holiday tree and star garland with string hanging and attached ornaments.
3. Beautiful Handmade Crochet Garland You Can Make in About 30 Minutes By littleyellowwheelbarrow. com
This lovely handmade crochet garland is perfect for adding a handmade touch to your home decor. Made by littleyellowwheelbarrow.com.
4. Tutorial: Crochet Christmas Ligt Garland By E'Claire Makery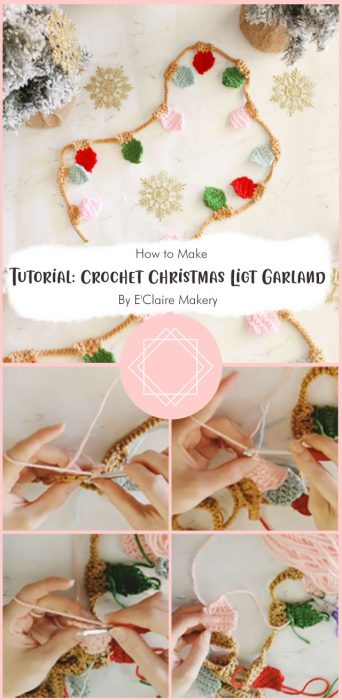 Just in time for the holidays, the creative and clever minds over at E'Claire Makery has come out with a beautiful and tasteful way to decorate your house all through the holiday season. This beautiful light garland crochet pattern is easy to follow and even easier to create.
5. Bubble Puff Crochet Garland – Video Tutorial By Delia Creates
This bubble puff yarn garland is so easy and fun to make. It's written with a video tutorial to help you if you're a beginner crocheter and the materials are cheap and cheerful.
6. Crochet Retro Ornament Garland By Alexis Middleton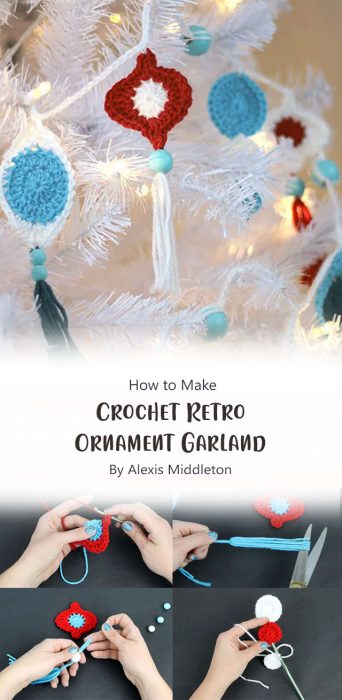 A crochet ornament garland (by Alexis Middleton) that is sure to add a classic country chic touch to your Christmas tree or other holiday decor.
7. Crochet Christmas Gift Crochet Garland – Free Crochet Pattern By JANNE KLEIVSET
This Crochet Christmas Gift Crochet Garland is a quick and easy project. The garland makes a fantastic Christmas or holiday gift!