Best Fox Embroidery Free Pattern Ideas – Love and embroidery. If you love to do some embroidery then you will find that a fun and easy to use guide on how you can choose your favorite fox embroidery free patterns and follow the detailed instruction to actually make it. Easy peasy!
1. Embroidery Hoop Art with Cute Fox and Wreath By Yuliya Antanenko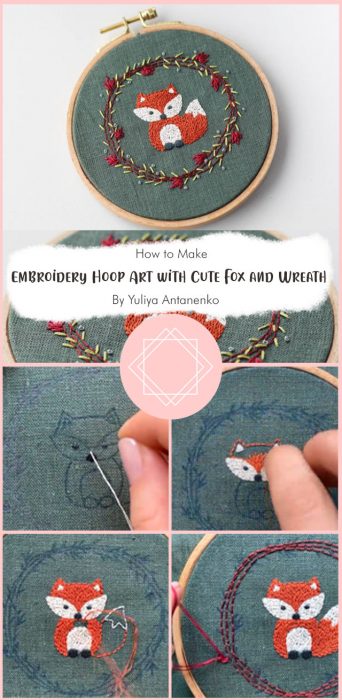 Get the lovely design of the embroidery hoop art with cute fox and wreath By Yuliya Antanenko.
2. Hand Embroidery for Beginners – Fox embroidery Tutorial By Nataly Mak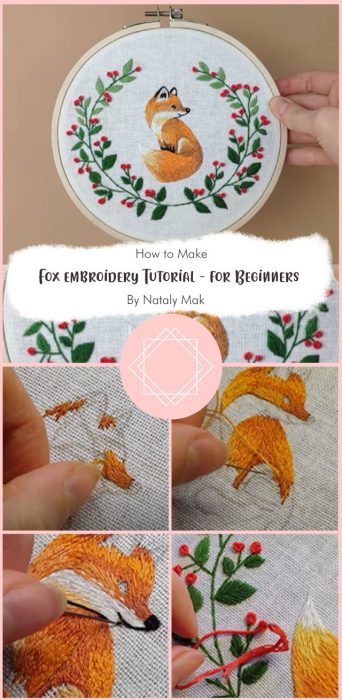 This easy to follow Fox embroidery tutorial will help you learn how to embroider. Even if you only want to try it for fun, or want to make a present for your family or friends.
3. Embroidery Hoop Art Tutorial – Cute Fox with Flowers By Yuliya Antanenko
Cute fox embroidery hoop art tutorial by Yuliya Antanenko. It is very easy to follow.
4. Embroidery For Beginers – Cute Fox Embroidery – Animal Embroidery Tutorials By Hand Embroidery World
Embroidery For Beginers Cute Fox Embroidery Tutorials By Hand Embroidery World is a easy video guide that includes step-by-step instructions and techniques to help you master embroidery.
5. Cute Fox Embroidery Free Pattern By Laura of The Yellow Birdhouse
Laura of The Yellow Birdhouse to bring you this adorable free fox embroidery pattern.