Pretty Drawstring Bag Free Crochet Ideas – The drawstring bag makes a darling gift. This free crochet ideas for this pattern are easy to follow. Included lists of materials needed for this project along with the items you'll need to complete it successfully.
1. Crochet Drawstring Bag Pattern By Louise of Handy Little Me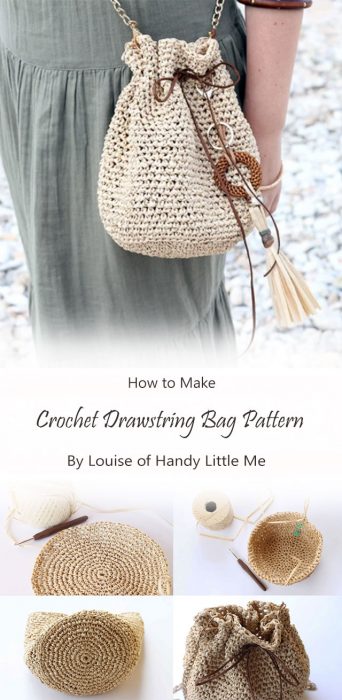 This is a handy little bag that you can use for anything. All you need are some basic crochet skills and you are ready to make this cute drawstring bag.
2. Crochet Drawstring Bag Pattern with Pom Poms By WAN FROM
KNITCROADDICT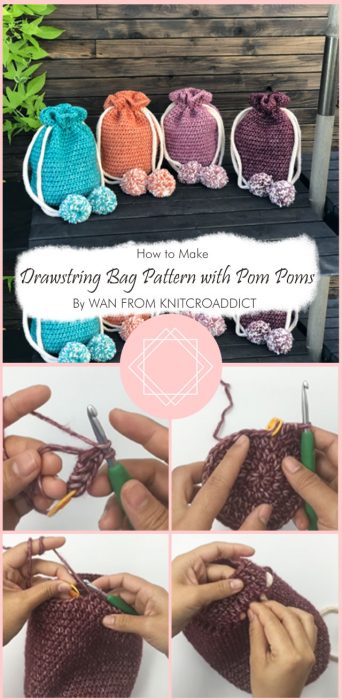 Crochet Drawstring Bag Pattern with Pom Poms is the best crochet pattern you will ever find! The crochet pattern is very detailed. The step-by-step instructions are written in English and they are easy to follow.
3. Simple Drawstring Bag By Rebecca Langford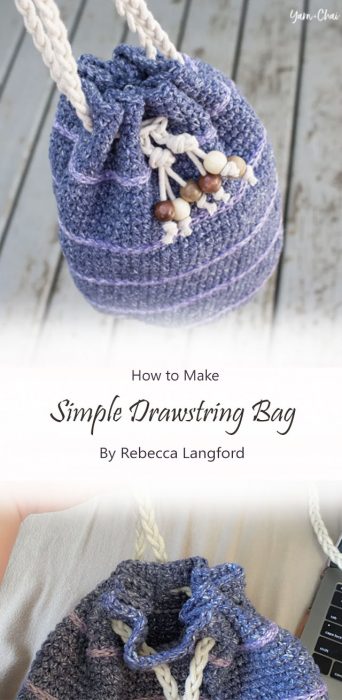 This easy crochet bag pattern is simple to make, even for beginners. The drawstring bag features an interesting but simple stitch pattern. Easy Drawstring Bag is an original design by Rebecca Langford.
4. Sunflower Drawstring Bag By Caitlin Simmonds
The Sunflower Drawstring Bag crochet pattern is a great addition to any crochet, knitting or collection. The bag offers the beginner crocheter an easy yet interesting technique to master!