5 DIY Macrame Round Coaster Free Tutorial Ideas – Macrame coasters are a great project for beginners because they're small, easy and quick. And they're so useful! If you're new to macrame, there are plenty of tutorials online that explain the process step by step. Here are some free macrame coaster projects:
1. DIY Macrame Round Coaster Using Square Knot By Made in May 메이드인메이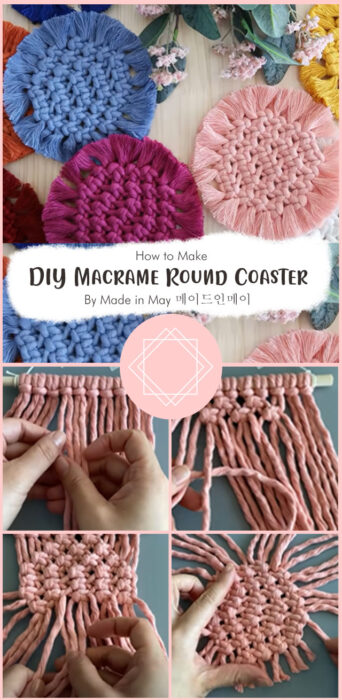 Macrame is a great craft to try if you are a beginner. It's not only easy but also fun and pretty. In this video tutorial, Made in May will show you how to make a macrame coaster using square knot. Let's get started!
2. DIY Macrame Coaster – Round Macrame Coaster By Rikiniki DIY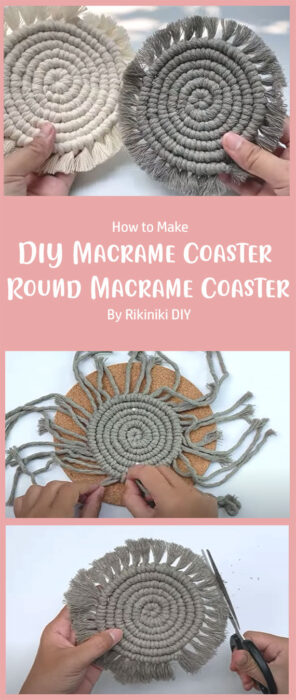 This craft is easy to learn and perfect for beginners. If you have never tried macrame before, you'll find this tutorial easy to follow.
3. DIY Round Macrame Coaster – Boho Coaster for beginners By Carefree Cords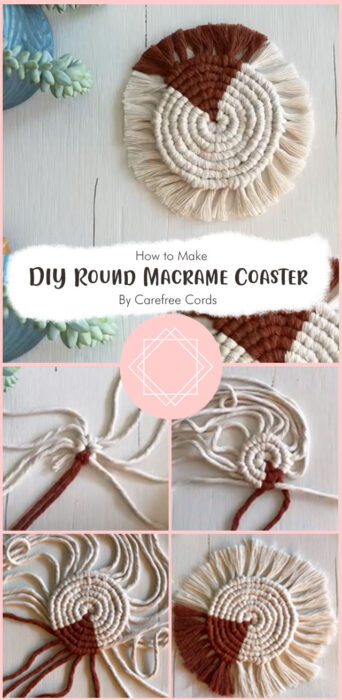 The macrame round coaster is a great project for beginners because it uses basic macrame knots. However, it's also an easy project even if you are new to macrame. It looks great and is perfect as a gift or just to decorate any room!
4. DIY Round Macrame Coasters By Made in May 메이드인메이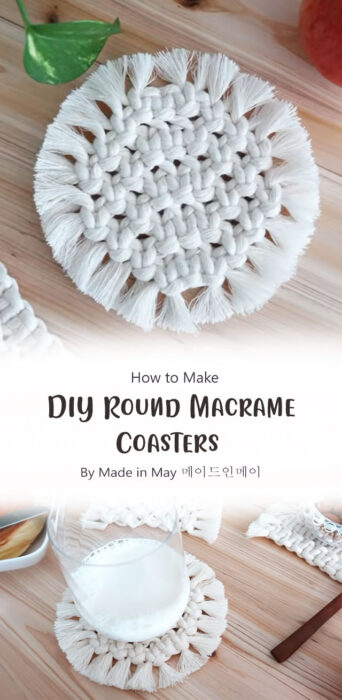 This project is easy to do, and it's a great way to use up some of your yarn scraps. It's also a great way to add some color to your table or desk.
5. DIY Round Macrame Coasters – Macrame For Beginners By Macrame Art Tutorial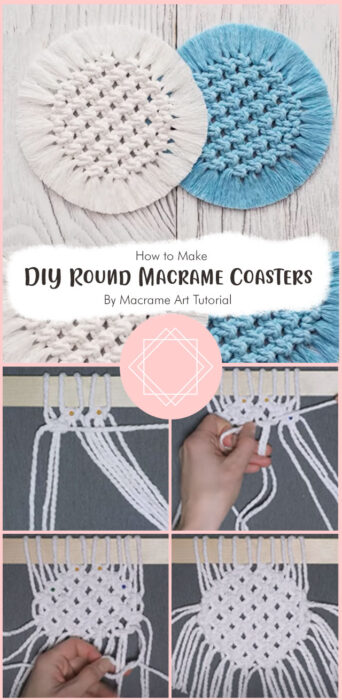 In this video, we are going to learn how to make DIY round macrame coasters. These coasters are really easy to make and they look so cute. Hope you guys enjoy making these coasters!