3 Dachshund Dog Free Amigurumi Pattern Ideas – This is a free amigurumi pattern for 3 dachshund dogs. It is easy to follow with step by step instructions that make it perfect for all level. So here you will find easy techniques for making all these three cute little dogs recognizable and able to be knitted up quickly.
1. Sausage Dog Free Crochet Pattern By Elisa's Crochet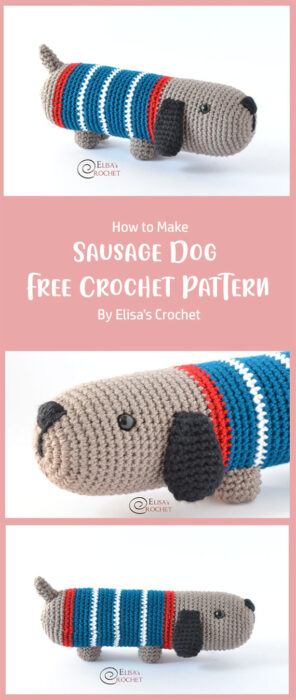 Are you ready to make your own Sausage Dog free crochet pattern? This is a great project as it is quick and easy. Follow the simple step by step instructions and you will soon be able to make a Sausage Dog that is so cute!
2. Crochet Dachshund Pattern: Big and Little Dachshunds By undergroundcrafter. com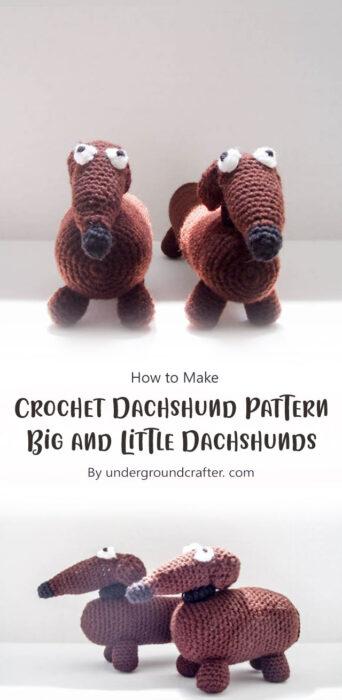 Here is free pattern for your crochet friends. Easy to understand and simple step by step instruction for you who wants to do this amigurumi.
3. Crochet Dachshund Dog Amigurumi By Olik Ask (Posted Amigurumi Space)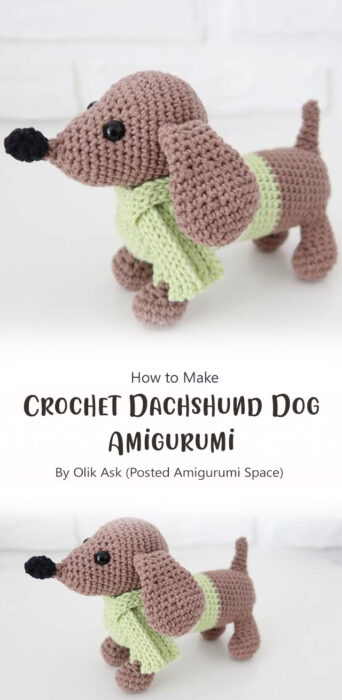 This adorable dachshund dog Amigurumi is a great addition to your home décor, kids room or nursery. This pattern is easy and fun to crochet. You can add an optional hat, glasses and scarf so the dog can be dressed for the occasion!