Easy Crochet Lollipop Free Pattern Ideas – This is a free pattern for a lollipop to crochet! Perfect hand-made gift for kids and adults. Lovely decoration for the house, bachelorette party or any other party. This page includes step by step instruction plus video tutorial.
1. Lollipops By Matt of Boy & Bunting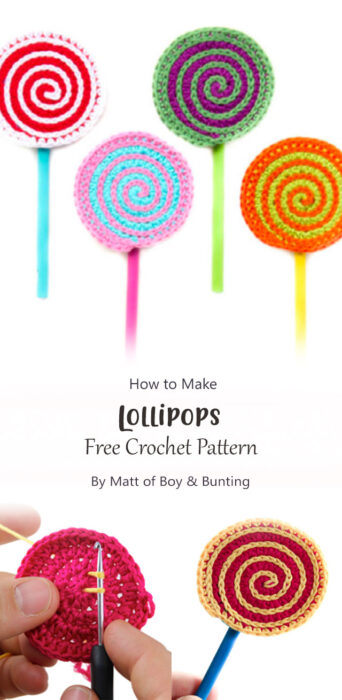 This easy crochet lollipop pattern is fun and playful, the perfect unique gift for a celebration. The only thing better than this recipe is trying out new designs from the pattern and let your imagination run wild.
2. Lollipop Cheer By DROPS Design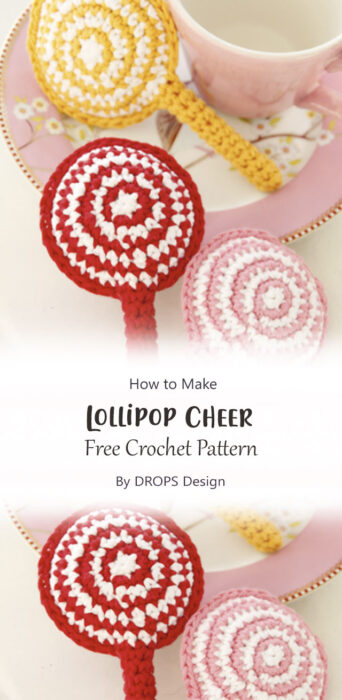 The crochet lollipop is a handmade treat that's perfect for children and adults alike. Make it as a fun, quick project or to sample new stitches and techniques. This pattern is so easy that even beginners can make it!
3. How to crochet amigurumi LILLIPOP By Amigu World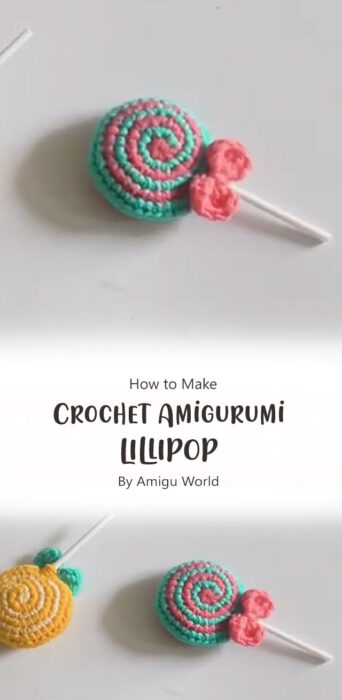 This lollipop pattern is easy. It is suitable for beginners and crochet enthusiasts of all levels. It makes a perfect gift for your friends and family, or just for yourself when you feel like making something sweet. Also, to make it even more special you can customize the colors to match any outfit or holiday theme!
4. Amigurumi Lollipop By Charlotte Hunter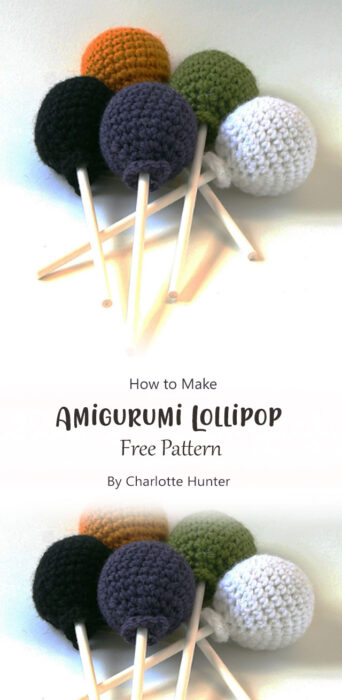 Have fun making these Amigurumi Lollipops! This amigurumi pattern comes with step by step instructions.
5. Jolly Lolly Free Crochet Candy Pattern By eclairemakery. com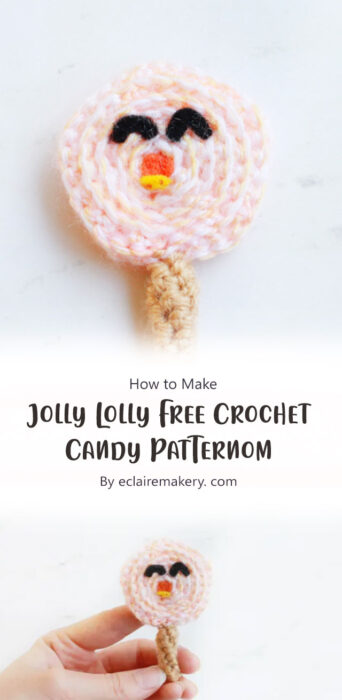 Jolly Lolly Candy is the perfect candy for a party. This pattern is designed by eclairemakery. com. These candies are easy to make, fun to eat and a wonderful addition to any party!