Easy Crochet Kiss Hershey Free Pattern Ideas- Let's make this simple crochet Hershey Kisses. This is an easy fun pattern you can make in a short time, great for beginners and also advanced crocheters.
1. Crochet Kiss … Inspired by Hershey By Kara Gunza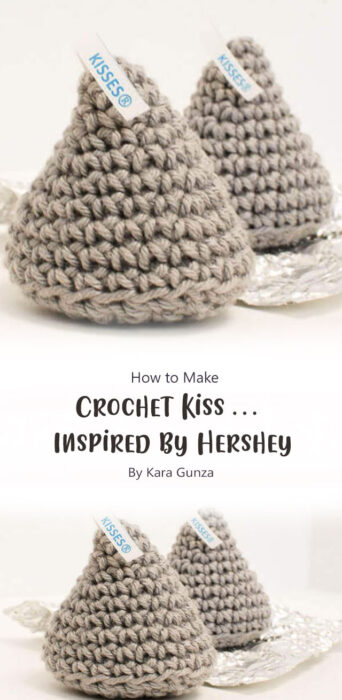 Inspired by Hershey, the Crochet Kiss includes everything you need to get started crocheting your own mini Hershey Kiss. The pattern with a step-by-step and easy to follow instructions, so even the most inexperienced crocheter can complete this fun project in no time!
2. Hershey's Kiss By Ham and Eggs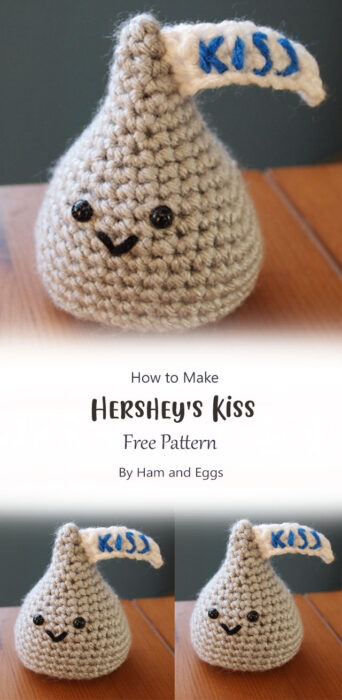 Please share the joy and happiness with your family and friends by making this hershey's kiss. It's easy to make!
3. Mini Kiss Chocolate Bite Valentine's Day!! Free Pattern By Amigurumi food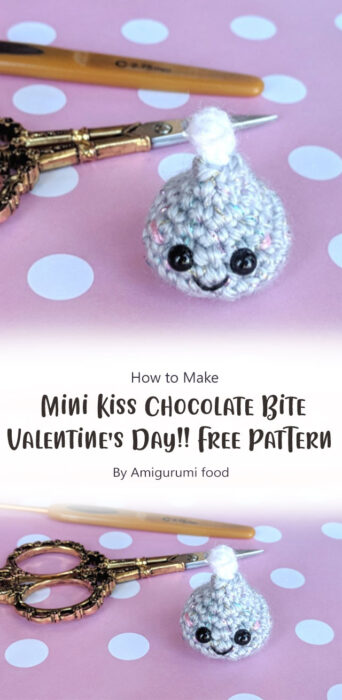 This sweet little chocolate candy is ready for the holidays! Make these adorable candies with these easy-to-follow instructions. You'll be amazed by how quickly and easily you can create this chocolate delights!
4. Free Pattern: Beginner Crochet Hershey Kisses By babycakesstudios. com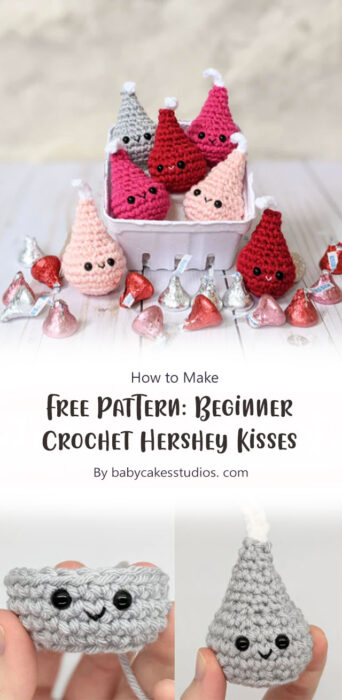 You will love making your own crochet kiss. This pattern is easy to follow and uses easy to find materials. You can make it in any color combination you like. Let's get started!