Trendy Crochet Bell Sleeve Top & Sweater Free Pattern and Tutorial Ideas – Let's make a fabulous crochet bell sleeve top and sweater for your new season wardrobe! With this free pattern and tutorial ideas, it's easy to create your own unique piece.
1. How to Crochet A Bell Sleeve Crop Top By TCDDIY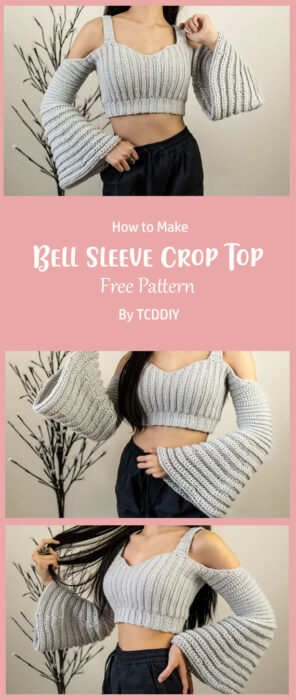 With this tutorial, you can crochet a bell sleeve crop top that you can wear anywhere. With step by step instruction, it is easy and fun to make and ready in no time.
2. Crochet Light Weight Bell Sleeve Sweater By TCDDIY
Casual, cozy and trendy are the words that describe this crochet bell sleeve sweater. The top can match with any jeans or leggings to be created a chic outfit. This is a great piece to express your unique style!
3. Crochet Pull Over Sweater with Bell Sleeves (Free written pattern +video tutorial) By Wan of KnitcroAddict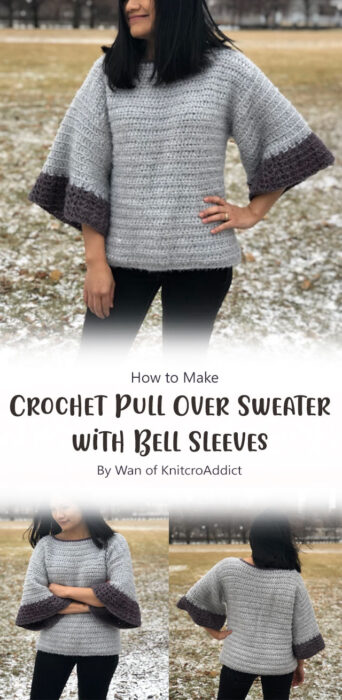 This is a very easy and playful design that looks great on just about anyone. You can make it in any size and any color. Let's make it!
4. Bell Sleeve Top – Pattern & Tutorial DIY By TCDDIY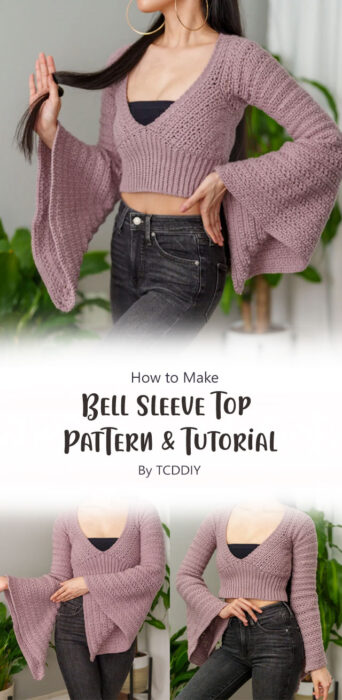 If you love crochet and bell sleeves, then this is the perfect crochet pattern for you! It's an easy crochet top that you can whip up in no time.
5. How to Make an Easy Crochet Bell Sleeve Sweater with Lace Edges By Abigail of knitsandknotsbyame. com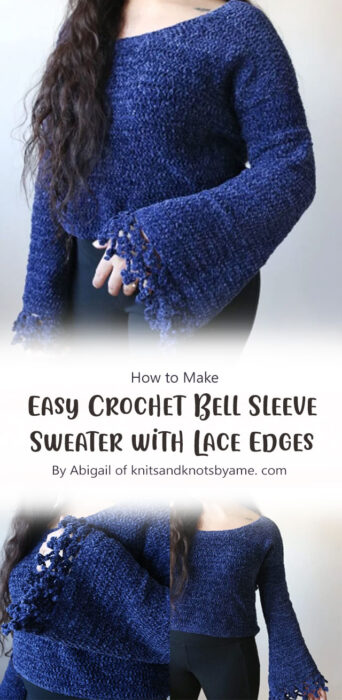 This pretty sweater will make a perfect addition to your wardrobe. This pattern is very easy and suitable for all level. It can also be used as a gift.