Christmas Gift Card Holder Free Crochet Pattern Ideas Part 2 – Let's start off this week with a lovely Christmas Gift Card Holder Free Crochet Pattern Ideas. If you and your family enjoy spending time together, then this is the perfect gift for you. If you have friends who love to crochet and knit, then this is the ultimate present for them!
1. Snowman Gift Card Holder Crochet Pattern By ChiWei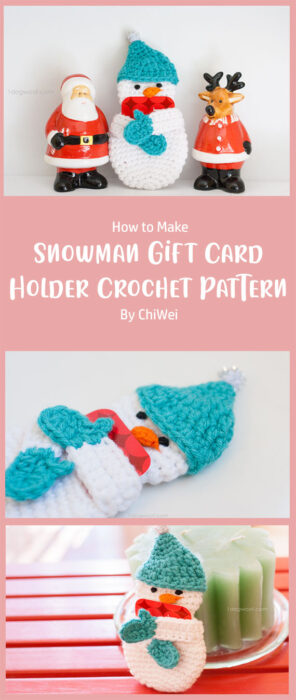 A quick, fun, and beginner-friendly crochet project! This Snowman Gift Card Holder Crochet Pattern will be finished super quickly – probably within one evening – and it's a great way to use up any leftover yarn. Add it to your holiday decor, or give it as a gift to family and friends!
2. Crochet Gift Card Holder Christmas Ornament By CINTIA of MY POPPET
This pattern is very easy to follow. It includes step by step instruction that you can use if you'd like even more help. This pattern is a great gift idea for the holidays!
3. Holiday Gift Card Holder – Free Amigurumi Crochet Pattern By yarnsociety. com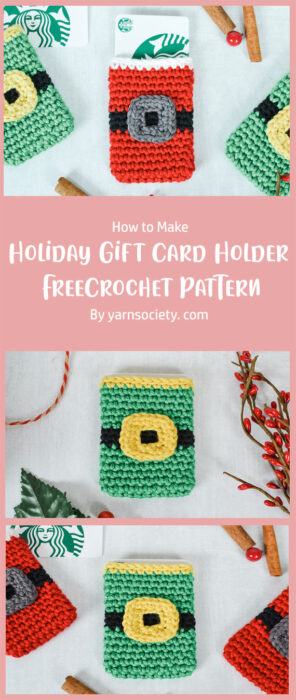 This is a great pattern for anyone who wants to create something handmade and special. If you have never made a gift card holder before, this is the perfect project to get started on!
4. Christmas Gift Card Holder Ornament – Free Crochet Pattern By knitterknotter. com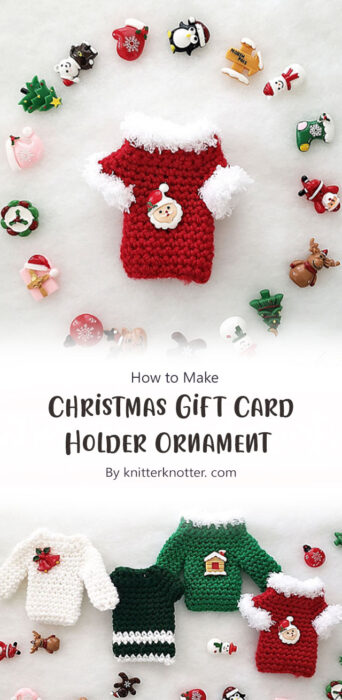 You'll love the way these turn out – so pretty and happy! Get your hands on this free guide, with step by step instructions to help you make a colourful Christmas gift card holder. It's easy, so let's make it!
5. Bell Ornament/Gift Card Holder By highlandhickorydesigns. com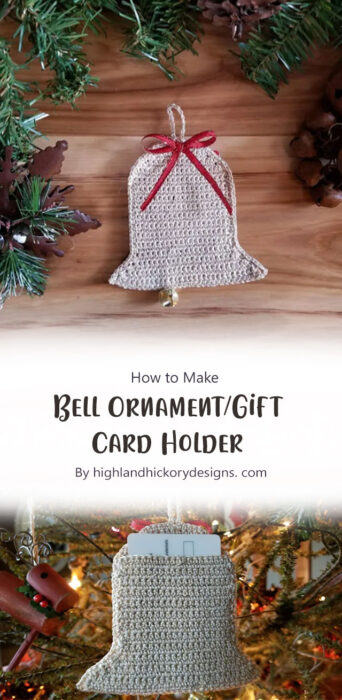 This is a simple but beautiful Bell Ornament. Great for a gift card holder, or just to add some charm and elegance to your next holiday party. Thank you for stopping by and enjoy your time, if you decide to make one.