Best Chill Pill Pillow Free Crochet Pattern and Tutorial Ideas – If you're a crochet enthusiast looking to create a unique and cozy pillow, you've come to the right place. Here is chill pill pillow free crochet pattern and tutorial ideas. These pillows, inspired by the concept of a pill capsule, provide a whimsical touch to any living space while offering a cozy and relaxing support for your head and neck. Whether you're a beginner or an experienced crocheter, just grab your hook and yarn then make it!
1. Chill Pill(ow) Free Pattern By tinyfriendscrochet. com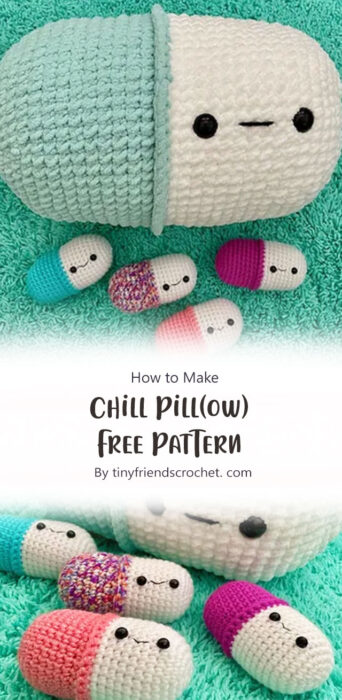 In this article, tinyfriendscrochet. com will provide you with a step-by-step process to create a delightful and comfortable pillow. Let's dive right in!
2. The Big Chill Pill Pillow Plush Beginner Crochet Tutorial By Make it with Alex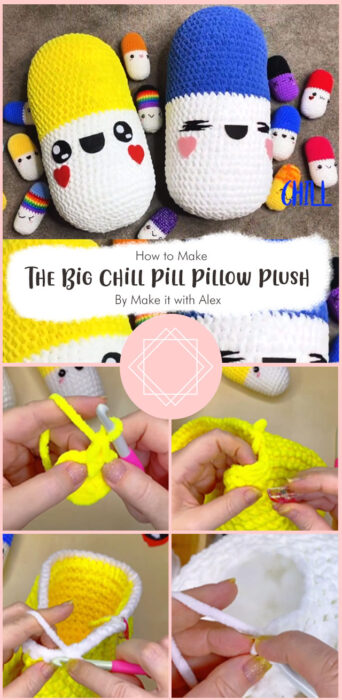 In this tutorial, presented by Make it with Alex, Alex will guide you through the process of creating your very own Big Chill Pill Pillow Plush. So grab your crochet hook, choose your favorite color, and let's get started!