Little Chill Pill Free Amigurumi Pattern Ideas – Little Chill Pill free amigurumi pattern is a free crochet pattern. This little guy is quick and easy to make, and he makes a great gift for anyone who needs a little chill pill in their life. You can make your own little friend larger or smaller. So let's started now!
1. Crocheted Chill Pills Amigurumi Pattern By The Kim Six Fix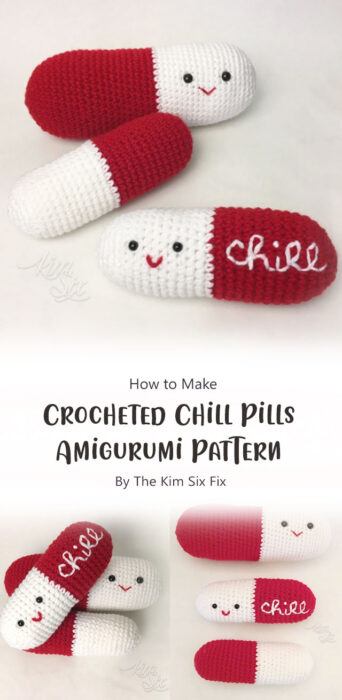 Crocheted chill pills amigurumi by The Kim Six Fix. It is very easy to make and it can be made in different sizes. You can also use different colors to make it more colorful and attractive.
2. Happy Pills Amigurumi By Sarah Hearn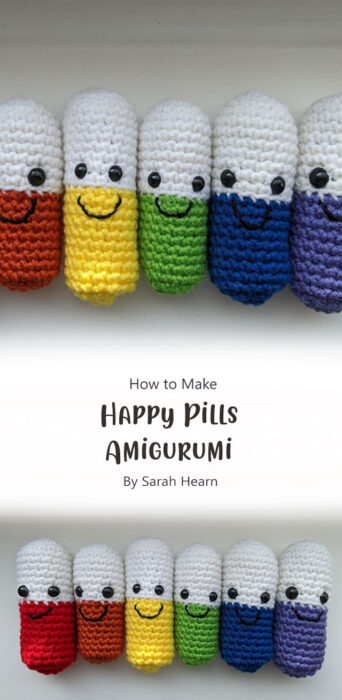 The Happy Pills Amigurumi pattern by Sarah Hearn is a fun and creative way to add some color and personality to your crochet projects. This free pattern is perfect for anyone who wants to brighten up anyone's day.
3. Chill Pill – Free Pattern By whimsicalyarncreations. com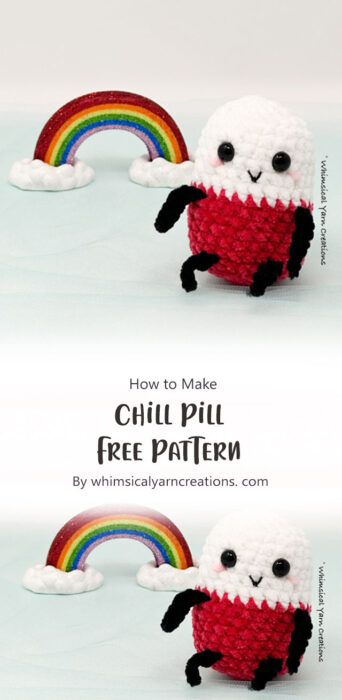 If you're looking for a fun and easy crochet project, look no further than the Chill Pill amigurumi pattern! This cute and quirky design is perfect for beginners and experienced crocheters alike.
4. Crochet Happy Pills By Vincent of knotbadami. com
Crochet Happy Pills are a fun and whimsical way to spread positivity and joy. This free crochet pattern by Vincent of knotbadami.com is perfect for anyone who wants to create a cute pills that's sure to bring a smile to anyone's face.
5. Happy Pill-O By Vincent of knotbadami. com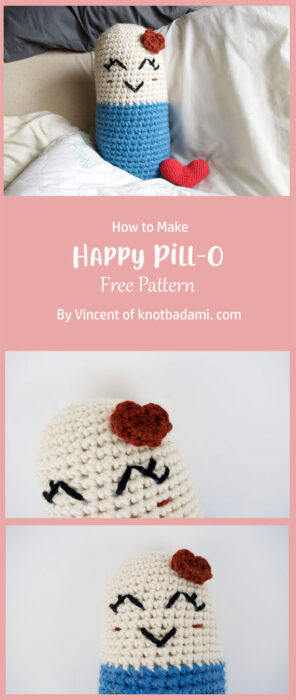 The Happy Pill-O amigurumi is a fun and easy project that's perfect for crocheters of all skill levels. With just a few simple steps, you can create your own cute and quirky Chill Pill. So grab your yarn and crochet hook, and get ready to chill out with your new amigurumi friend!