Pretty Cherry Blossom Embroidery Free Pattern Ideas – It's great for you who want to learn embroidery and don't know where to start. If you have a little time and a desire to learn something new, it will be a fun project for you. Step by step instruction make it easy for any embroidery beginner.
1. Cherry Blossom Tree – Hand Embroidery – French Knot Flowers By Crafts by Geesh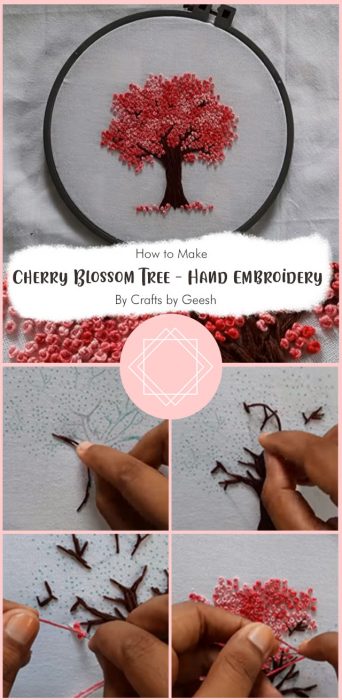 Bring this early spring beauty into your home for many months with the included supply list and easy to follow instructions.
2. Cherry Blossom embroidery By 쿠쿠랄라kukulalla
This is a step by step embroidery pattern for beginners, created by kukulalla. Unique Cherry Blossom embroidery pattern will help you recreate this beautiful Cherry Blossom.
3. Cherry Blossom Embroidery Tutorial By Anna of Tea and a Sewing Machine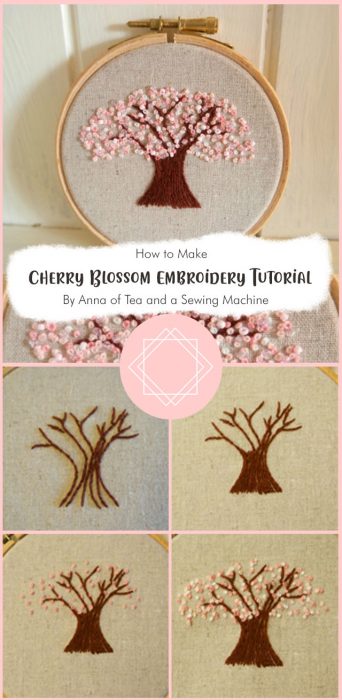 This pretty cherry blossom embroidery design will be perfect for your next sewing or craft project. With detailed instructions, you can't go wrong. Enjoy!
4. Cherry Blossom Tree By Super Creative Embroidery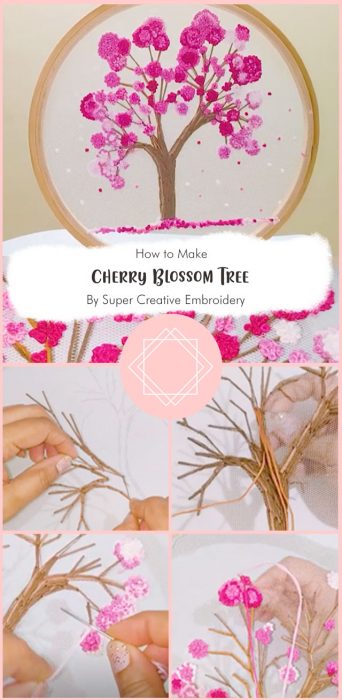 This tutorial will take you through making a gorgeous cherry blossom tree design with embroidery.