Bucket Hat Free Crochet Pattern Ideas for Stylish Headwear – Are you a crochet enthusiast looking to add a trendy twist to your wardrobe? Or perhaps you're just starting out in the world of crochet and want a fun project to begin with? Look no further – we've got you covered! In this article, we'll introduce you to the captivating realm of crochet bucket hats. We'll get various free crochet pattern ideas that will not only keep our head protected from the sun but also elevate our style game. So, grab your crochet hooks and let's get started on creating fashionable and functional bucket hats.
1. Crochet Bucket Hat – Free Pattern By Alnaar of Leelee Knits
Alnaar of Leelee Knits presents a free Crochet Bucket Hat pattern that's perfect for those looking to add a touch of handmade charm to their wardrobe. In this free pattern, we'll explore the step-by-step process of crafting this stylish and versatile hat, making it an ideal project for crochet enthusiasts looking to expand their fashion repertoire.
2. Crochet Bucket Hat By crochetwithcarrie. com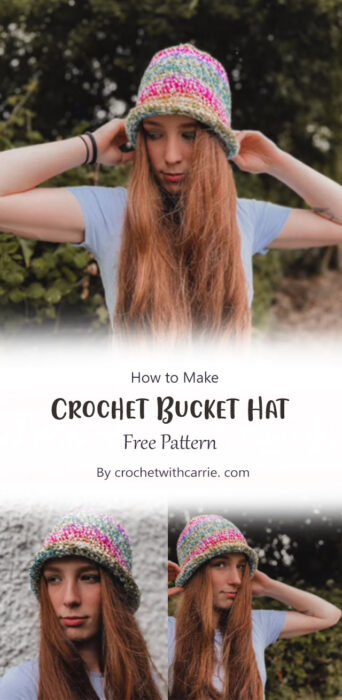 Crochet bucket hats are not only stylish but also a testament to your creativity and craftsmanship. With the free pattern from CrochetWithCarrie.com and a little dedication, you can craft a hat that's uniquely yours. So, grab your yarn, hook, and pattern, and start crocheting your way to fashion-forward success.
3. Annie Bucket Hat – Free Crochet Pattern By twoofwands. com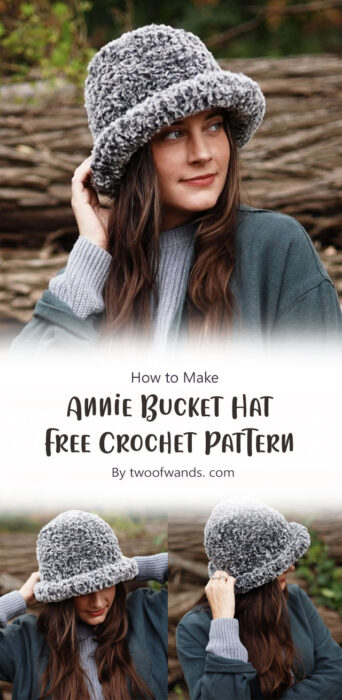 We'll introduce you to the Annie Bucket Hat – a delightful crochet pattern offered by twoofwands.com that's not only fashionable but also free! Its unique design and versatility make it a standout accessory for any wardrobe. Visit twoofwands. com today and start crocheting your very own Annie Bucket Hat.
4. Sun Daze Bucket Hat Crochet Pattern By Breann of hookedonhomemadehappiness. com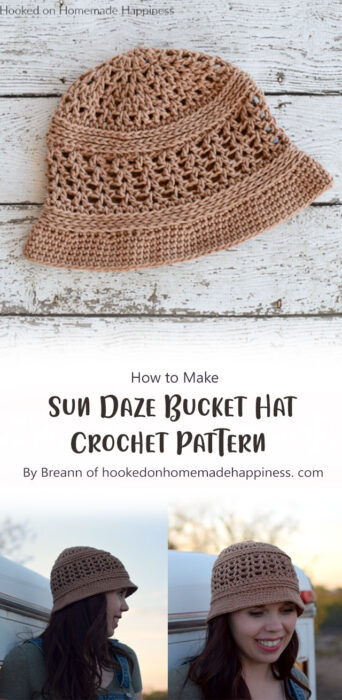 The Sun Daze Bucket Hat Crochet Pattern by Breann is a must-have for anyone looking to elevate their style with a touch of handmade charm. This pattern not only provides you with a fashionable accessory but also allows you to embark on a creative journey guided by Breann's expertise.
5. Crochet a Bucket Hat – Easy & In Depth Tutorial By LALA PÉREZ
LALA PÉREZ's easy and in-depth tutorial on crocheting a bucket hat is a must-try for anyone looking to add a touch of handmade style to their wardrobe. With step-by-step guidance and creative tips, you'll soon be sporting a unique and fashionable accessory that you can proudly say you made yourself. Don't hesitate to explore your creativity and experiment with different colors and patterns. Hope you enjoy it!
6. Grayson Crochet Bucket Hat – Free Pattern By Lakeside Loops
The Grayson Crochet Bucket Hat has emerged as a stunning accessory that combines versatility and charm. Its timeless design, combined with Lakeside Loops' dedication to providing clear and detailed patterns, ensures that your crochet journey will be both enjoyable and rewarding. With Lakeside Loops as your guide, you're bound to create a masterpiece that not only keeps you stylish but also showcases your crochet prowess. Happy crocheting!