9 Best Boho Coaster Free crochet Ideas – This Boho Coaster crochet pattern is perfect to bring a touch of creativity into your home. It is the ideal free vintage style hobby to have fun during your spare time, and at the same time create beautiful decorations to use in your house on a daily basis.
1. Easy Boho Coasters By Grace Forthefrills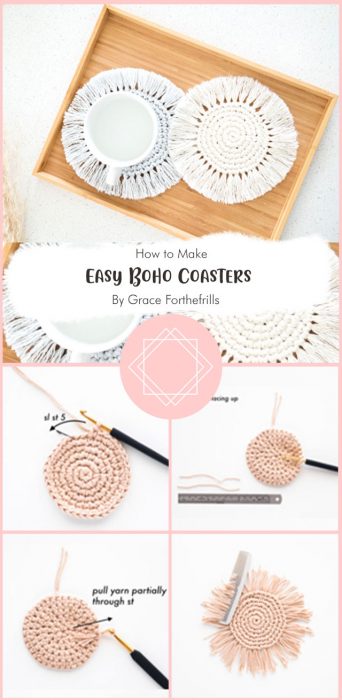 If you're a fan of boho aesthetics, Grace Forthefrills have the perfect coasters for you. So what are you waiting for, let's make this one!
2. Boho Crochet Coasters — Free Crochet Pattern By Sarah A Plush Pineapple
These adorable coasters by Sarah A Plush Pineapple are a must-have for your home décor, and will add a touch of quirkiness to any coffee table!
3. Boho Style Crochet Coaster Pattern By AuthorPamela Baker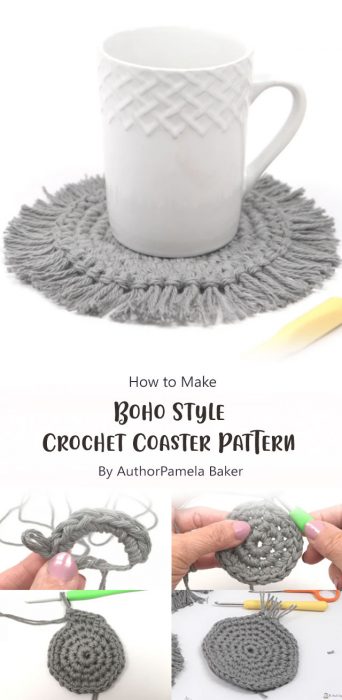 Boho Style Crochet Coaster Feathered Pattern By AuthorPamela Baker. These are so cute for you or your loved ones. They are wonderful gifts for friends of all ages. Enjoy this pattern of pieces that are full of personality.
4. Boho Triangle Coaster – Free Crochet Pattern By Clare Webb
These little coasters are sure to add a whole lot of boho style to your table setting. They're quick and easy to make, and the pattern is suitable for a beginner – you'll love how they look when you're done!
5. How to Crochet a Simple Boho Placemat & Coaster By Dayna Perry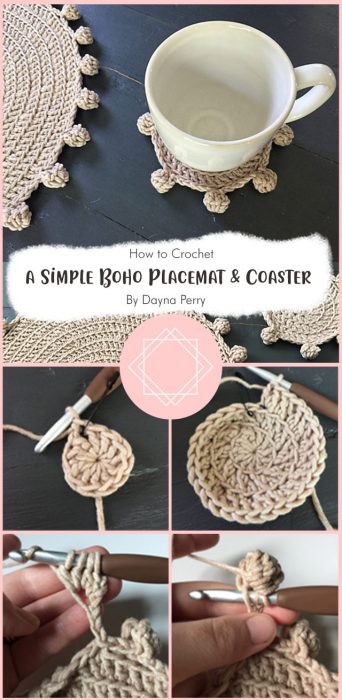 Crocheting is a great new skill for this season and a fun new way to update a coffee table or end table.
6. The Adera Boho Coasters Crochet Pattern By Nikolina of Pacific Knot Co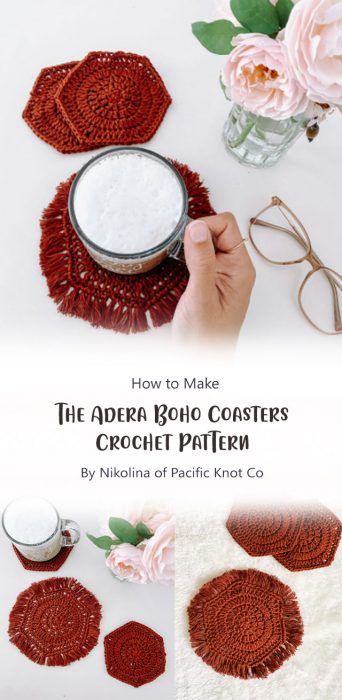 This crochet coaster pattern is a quick and easy project that makes a perfect little kitchen accent. Make them to match your decor, or switch it up and make them in different colors.
7. Boho Crochet Coaster (Round) – Free Pattern By youshouldcraft. com
Here is a simple trick for making coasters that are easy to change out with the seasons! This pattern is beginner-friendly! You should craft because…. It's never too late to try something new! Boho crochet is the perfect reason 🙂
8. Marigold Boho Coaster By Kristen of HOOKS BOOKS & WANDERLUST
Welcome to the Marigold Boho Collection ! A gorgeous addition for your coffee table or if you just fancy a splash of colour in your living room.
9. Unique Boho Crochet Coaster Set With Beads By Simply Hooked by Janet
The Boho Crochet Coaster Set with Beads is perfect for adding boho chic to your home. With this unique Boho Crochet Coaster Set you will find your table settings looking more elegant and distinctive!