Cutie Bobble Sweater for Baby Free Crochet Pattern Ideas – This is your opportunity to make something unique for your baby. This is the Cutie Bobble Sweater for Baby and it's the perfect addition to your baby's wardrobe. Sure that you will be proud of the results! So what are you waiting for, just grab your hook and yarn then star making it!
1. Bobble Crochet Baby Cardigan Pattern By Amanda of maisieandruth. com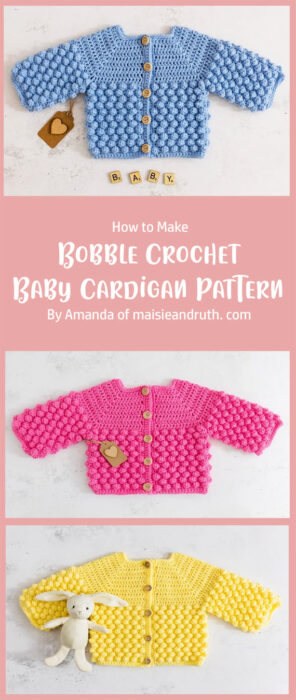 This cardigan is the perfect project for all crocheters looking to try out a new stitch and make a cute gift for baby! Grab your yarn and hook, follow the instructions below and you'll have a cute little cardigan in no time.
2. Winter Bobble Cardigan By babycrochetdesigns. com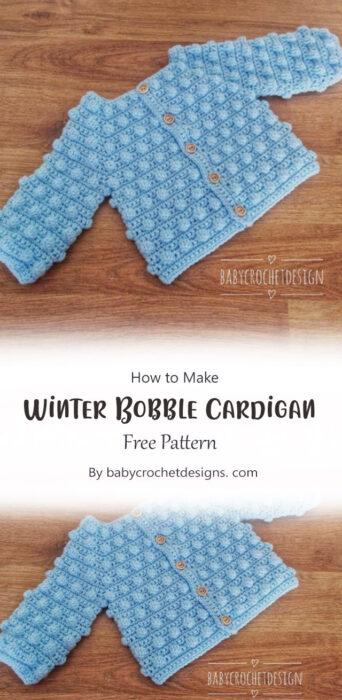 The winter bobble crochet cardigan is perfect for any little person in your life. It's an easy project that results in a beautiful piece.
3. Bobble In-between Baby Cardigan By crochetncreate. com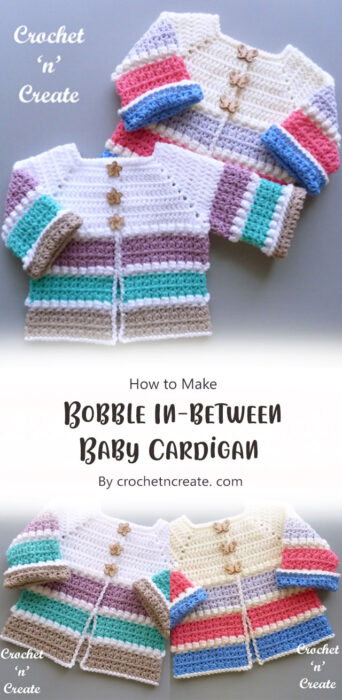 This pattern is for a bobble in-between baby cardigan. You can use your favorite color or combination of colors to create your own unique look.
4. How to Crochet a Bobble Baby Sweater By Jen Dwyer
The bobble sweater for baby is a simple pattern that will make an adorable sweater for your little one. This pattern is easy enough for all crocheters.
5. Crochet Baby Cardigan With Bobble Stitch By Sirin's Crochet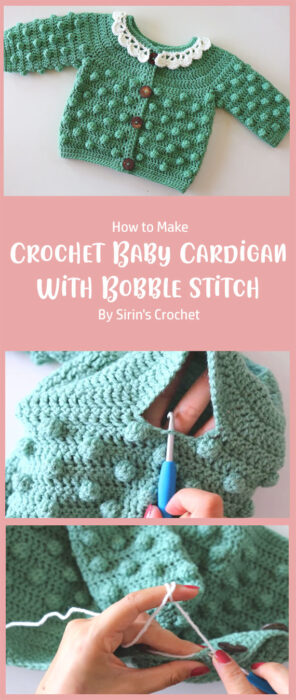 This is a free pattern for a crochet baby cardigan with bobble stitch by Sirin's Crochet. You can make this cardigan in any size and any colour you like. Grab your yarn and hook, follow the instructions and you will have your own little baby cardigan.