How to Make Basic Crochet Doll Body: Free Pattern & Tutorial Ideas – Creating a crochet doll body can be a rewarding and creative endeavor. It allows you to personalize your doll's appearance, from the color of its skin to the size and shape of its body. With the free pattern and tutorial ideas provided, you can embark on this crafting journey with confidence. So, let's get started!
1. Chibi Basic Body Crochet Pattern By Thea of crochethea. com
If you're a fan of adorable chibi characters, you're in for a treat! Thea, the talented crochet designer behind crochethea.com, has crafted a charming Chibi Basic Body Crochet Pattern that you can follow to create your very own amigurumi chibi figures. Get ready to embark on a fun and engaging crochet journey!
2. Easy Small Crochet Doll Body (Free Pattern!) By chaicoffeecrochet. com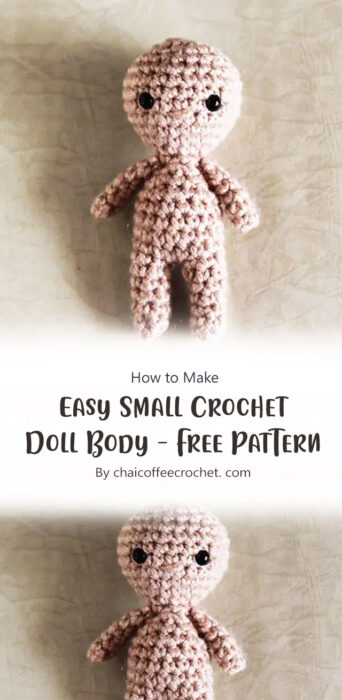 The free pattern provided by chaicoffeecrochet. com is your gateway to a delightful crafting experience. As you follow the pattern and infuse your personality into your creation, you'll soon have a charming crochet doll that will capture hearts and create beautiful memories.
3. Quick and Easy: Basic Crochet Doll Body By Crimson & Wool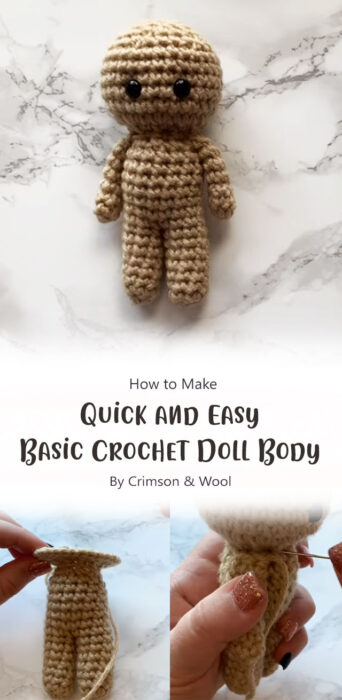 Crafting crochet dolls is not only a fulfilling hobby but also an excellent way to express your creativity. With the help of this guide, you'll be able to produce the perfect foundation for your crochet doll, setting the stage for endless design possibilities.
4. Basic Amigurumi Crochet Doll – No Sew By tiffanybliss. com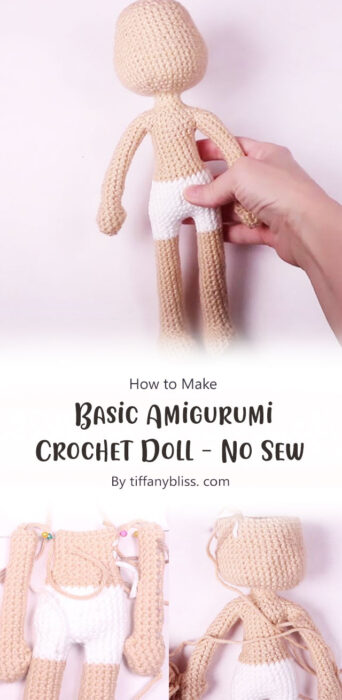 By following Tiffany Bliss's no-sew tutorial on tiffanybliss.com, you can easily embark on your amigurumi journey. With each stitch, you infuse love and personality into your creations. Tiffany Bliss's tutorial, combined with your creativity, will help you make adorable no-sew amigurumi crochet dolls that bring joy to all who see them.
5. How to Crochet the Easiest Small and Cute Doll Base By Julia of littleworldofwhimsy. com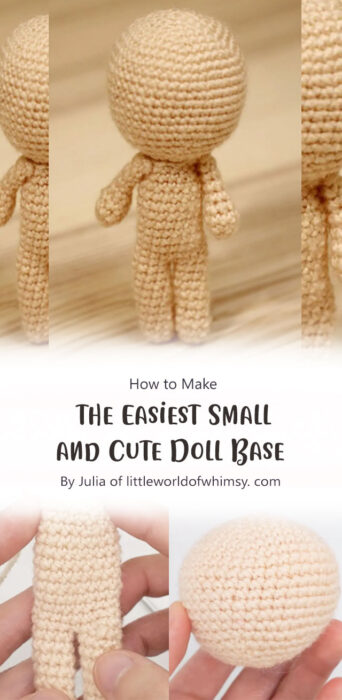 In this step-by-step guide, Julia's will walk you through the process of crocheting a doll base that will be the foundation for your whimsical creations. Whether you're a beginner or an experienced crocheter, Julia of littleworldofwhimsy.com has the perfect pattern for you. Now, it's time to let your imagination run wild and turn this doll base into a unique and enchanting character. Happy crocheting!