Crochet Barefoot Sandals Free Crochet Pattern Ideas – If you are looking for some beautiful Crochet Barefoot Sandals Free Crochet Pattern Ideas, then you have to check these ideas because i am sure that you will find here at least one pattern that will be perfect for your summer outfit.
1. Goddess Barefoot Sandals Free Crochet Pattern By Julie of Gleeful Things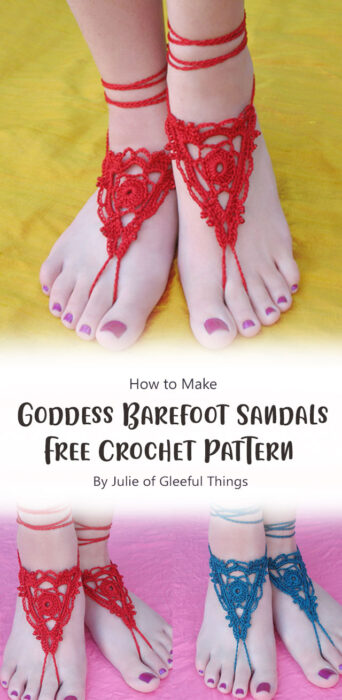 This is a beautiful barefoot sandals free crochet pattern that you can crochet for yourself or as a gift for someone special in your life.
2. How to Crochet Barefoot Sandals By B.Hooked Crochet & Knitting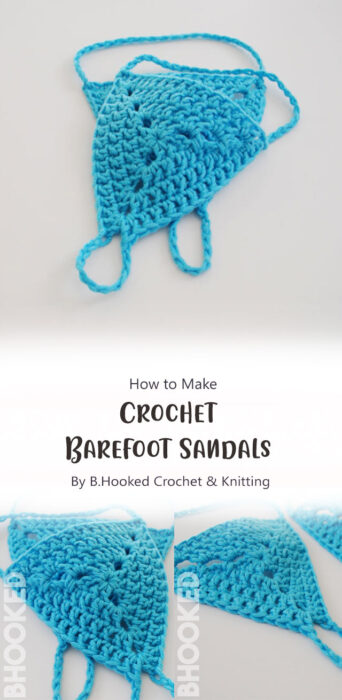 Crochet barefoot sandals is a great Art of crochet. Crochet barefoot sandals are used mainly in summer season at beach and swimming pool.
3. Talking About the Kayla Barefoot Sandals By Divine Debris
Learn how to make crocheted barefoot sandals with this free pattern and easy step by step instruction! They're a cute accessory for summer beach weddings, to wear over a pedicure, or just for fun!
4. Serape Crochet Barefoot Sandals – Free Crochet Pattern By whistleandivy. com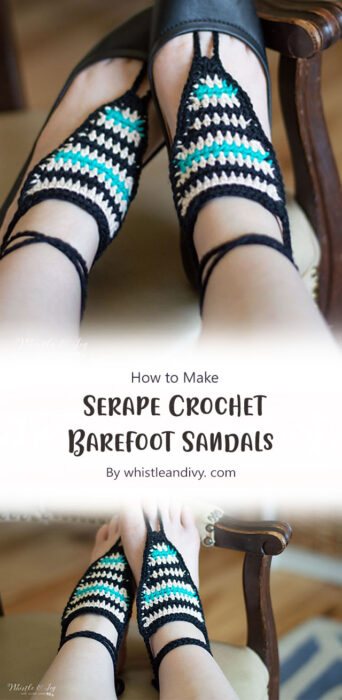 This easy pattern for Serape Crochet Barefoot Sandals makes a fun accessory to your summer wardrobe. They are the perfect fashion accessory for summer, or for a tropical vacation!
5. Crochet Barefoot Sandals By Angel knits too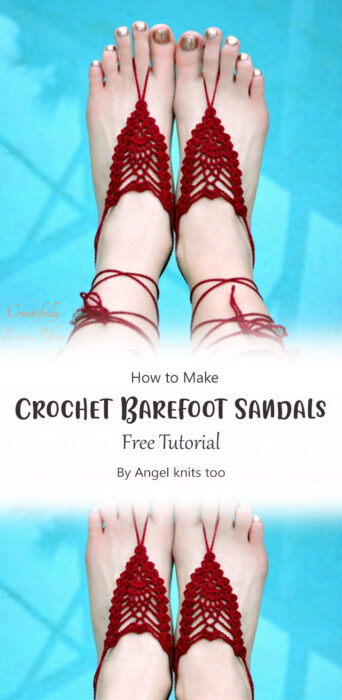 So cute and fun, the Crochet barefoot sandals By Angela knits too.