Easy Animal Fridge Magnet Free Pattern Ideas – Here is a fun way to make amazing fridge magnets! You will learn how to make an easy animal made with magnet. You can make any kind of animal you want and you only need very few materials to do this project.
1. Cute animal Magnets Free Pattern By ponymctate. com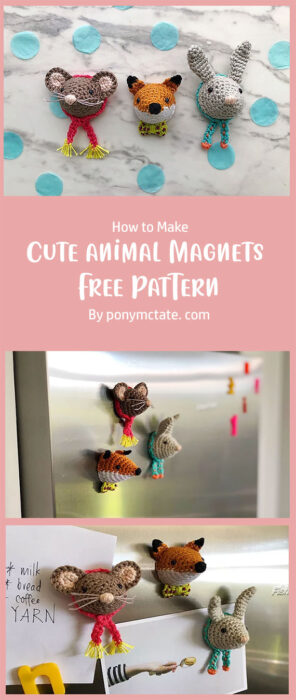 This pattern is easy to follow and easy to make. All you need is a bit of patience. You will have fun making these adorable magnets! Perfect little handmade gifts!
2. Lion Fridge Magnet Crochet Pattern By Pia of Stitches n Scraps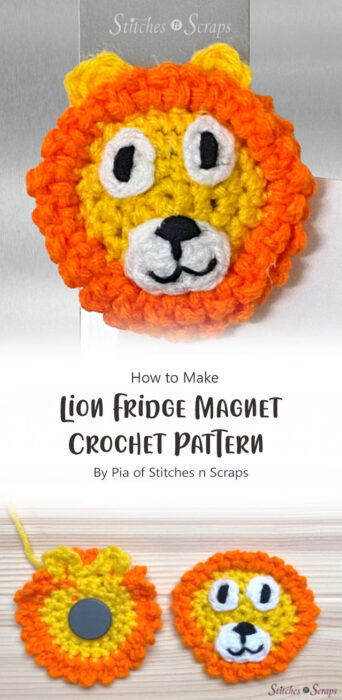 Lion Fridge Magnet Crochet Pattern, with step by step instructions, is easy to follow and requires no prior sewing experience. Let's get started!
3. Crochet Tutorial Cow Magnet By diy-100ideas. com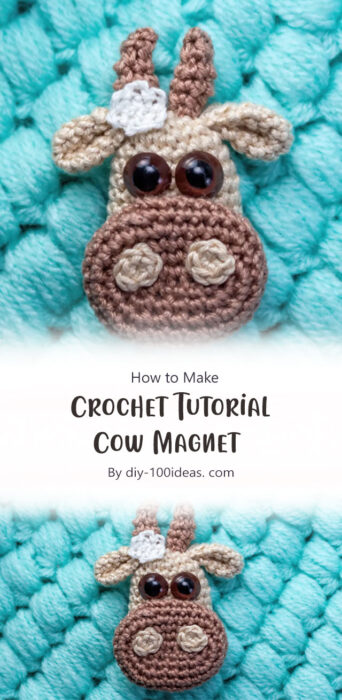 This Crochet Tutorial Cow Magnet is so easy to make. You will save money and time, while having fun adn making something useful!!!
4. Crochet Dog and Cat Magnet By naztazia. com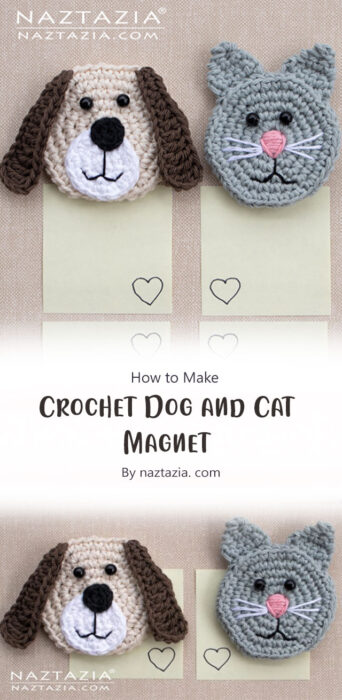 Today's project is a crochet Dog and Cat Magnet. It's so easy and fun to make, you will enjoy it! Make it as a cute home decor or give as a gift to someone special.