5 Easy Amigurumi Zombie Free Pattern Ideas – Let's make these 5 Easy Amigurumi Zombie Free Pattern Ideas. Just follow the step by step instruction and you will be making your zombies in no time!
1. How to Crochet a Zombie Pod Puppet By Club Crochet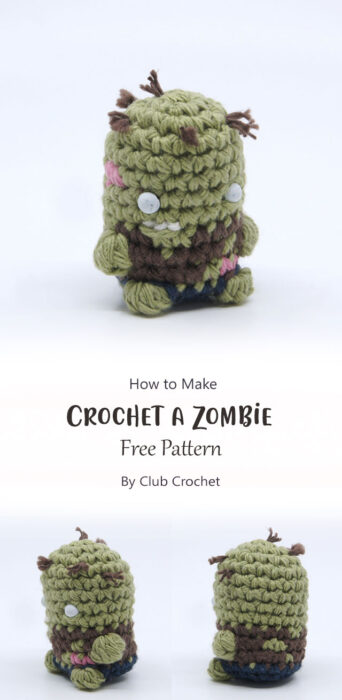 Let's craft a little Zombie Pod Puppet today! This tutorial will be easy to follow, and you can make your own Amigurumi Zombie Pod Puppet with this free pattern tutorial. Who doesn't love a zombie? And who doesn't love making cute things?
2. Freaky Halloween Zombie Amigurumi By StringyDingDing
This little zombie will add some fun to your home! This pattern is very easy; it can be made in sizes from small toys to big table-top decorations. Make him as a gift for people who love zombies or as a decoration for yourself or your room.
3. Friendly Crochet Zombie Doll By Sarah of repeat after me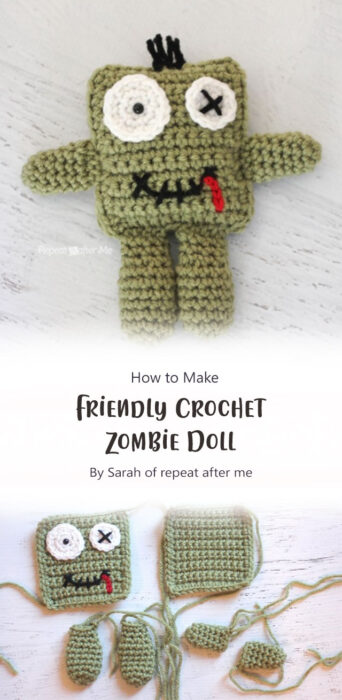 Make your own zombie doll for fun with this crochet pattern by repeat after me . As you know, zombies are trending fashion. With these simple stitches, you can make one of your own!
4. Mr. Zombie free crochet pattern By Galina Konysheva (Posted at amigurum. com)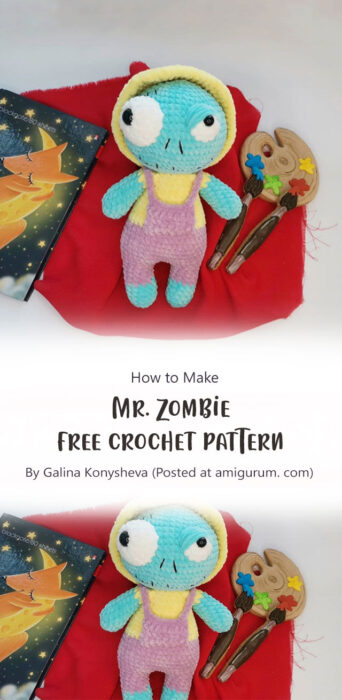 Love to crochet but want something a little spooky? This Mr. zombie doll is just what you need. With step by step instructions, you can make your own too.
5. Zombie Free Crochet Pattern By Jillian Hewitt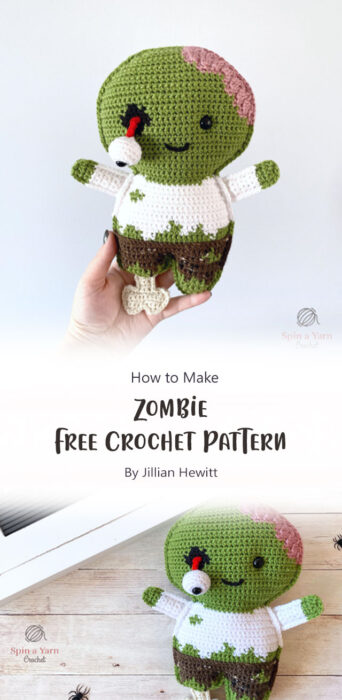 The crochet zombie doll is perfect for decorating your home or gifting to your favorite zombie lover! This free pattern will show you how to get started, step by step.