Easy Amigurumi Pencil Free Crochet Pattern Ideas – Are you searching for Easy Amigurumi Pencil Free Crochet Pattern Ideas? Then, you're at the right place. Here you can easily get various free crochet patterns that can help you to make great handmade gift in no time. Hope you enjoy this pattern.
1. Crochet Kawaii Pencil By Jen Hayes Creations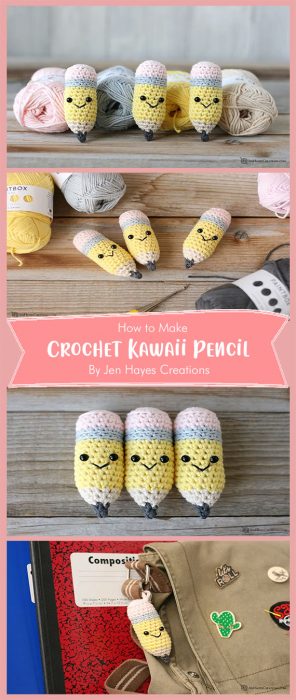 These cute kawaii pencils are a perfect project for those who are still learning how to crochet! Fun to make and fun to decorate your stationery with, these can also be given away as cute little gifts.
2. Pencil Amigurumi – Free Crochet Pattern By StringyDingDing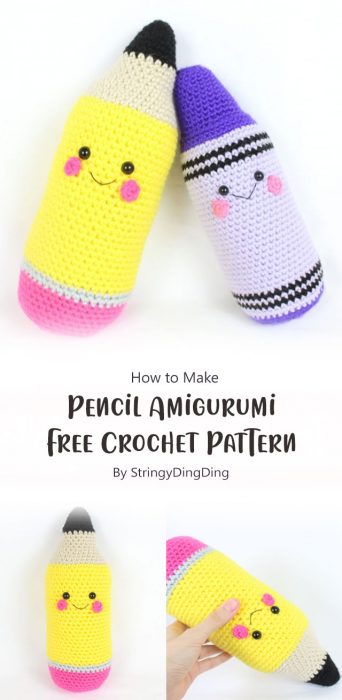 These pencils will make the cutest additions to your next craft show or flea market. These instructions are simple and easy to understand by beginners.
3. Free Crochet Pencil Pattern By myamigurumifarm. com
The free crochet pencil pattern is a great free online crochet pattern designed by myamigurumifarm. com . Easy to easy with step by step instruction.
4. Tiny Pencils Amigurumi – Free Crochet Pattern By petitspixels. com
This pencil pattern is easy to follow. Great for beginners and intermediate crocheters. You will need very little in supplies to make these pencils. Give as a gift or keep for yourself!
5. Pencil Free Crochet Pattern By Elisa's Crochet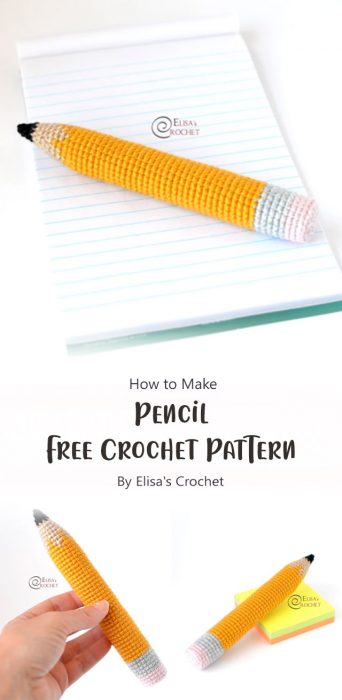 The pencil free crochet pattern is a fun project to whip up. Using just a small amount of yarn, it's also a great way to practice different stitches and improve your crochet skills. This pattern is quick to make and the end result looks great!
6. Amigurumi – Crochet Cute Pencil Tutorial By Make A Paper Boat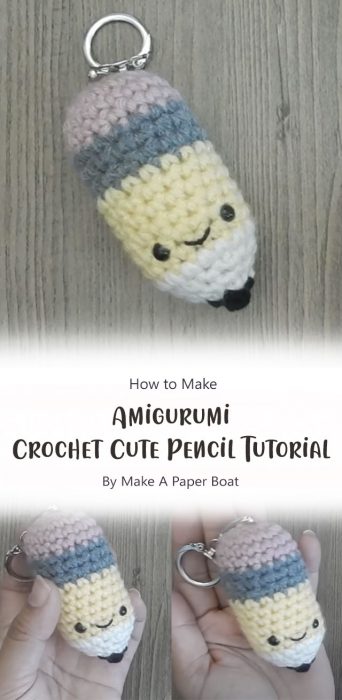 This is an easy, step-by-step pencil tutorial that you can use to crochet, or knit a pencil. This tutorial is pretty easy, and the result is so adorable! Hope you enjoy!
7. Crochet Plush Pencils By Sarah of repeat after me
Make your own crochet plush pencils with this fun and easy free pattern. This pattern is easy to follow as well as more information about materials you will need for the project. These would be great for office gifts or even for gift giving!