Adorable Amigurumi Hedgehog Free Pattern Ideas (Part 3) – Amigurumi enthusiasts, gather around! We're back with the third installment of our delightful series, "Adorable Amigurumi Hedgehog Free Pattern Ideas." If you've been following along, you're in for another treat as we explore even more charming and unique patterns to bring these prickly little creatures to life. So grab your crochet hooks and let your creativity run wild with these amazing designs. Part 1 and Part 2 is still available for free, you also can check it.
1. Archie the Hedgehog Free Crochet Pattern By Elisa's Crochet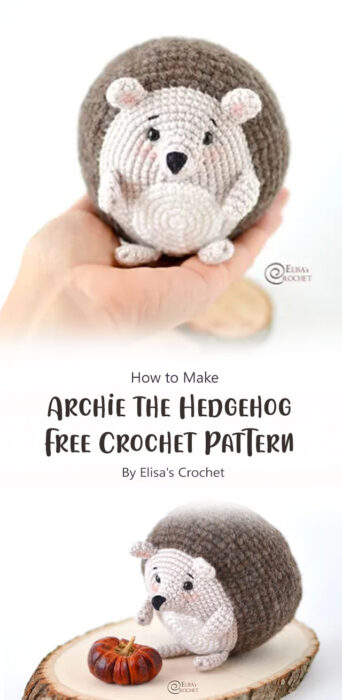 Crafting Archie the Hedgehog is a joyful experience that combines creativity with the soothing rhythm of crochet. So grab your hooks, select your yarn, and let's bring Archie to life-one stitch at a time.
2. Crochet Hedgehog Pattern By Crochet with Yarnhild
If you're ready to begin your crocheting adventure, follow this easy tutorial and unlock the world of crochet hedgehogs. "Crochet with Yarnhild" will guide you through the step-by-step process of crafting your very own crocheted hedgehog masterpiece.
3. Crochet Hedgehog By Sarah of repeat after me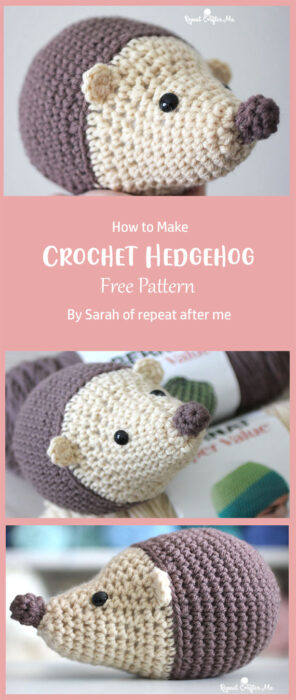 Every crochet piece has a story, a journey from imagination to reality. Sarah, the creative mind behind the Repeat After Me blog, brings her passion for crochet to life with the adorable Crochet Hedgehog pattern. It's more than a project, it's an opportunity to explore your artistic spirit, embrace the joy of creation, and cultivate mindfulness.
4. Happy Hedgehog Free Crochet Pattern By Jillian Hewitt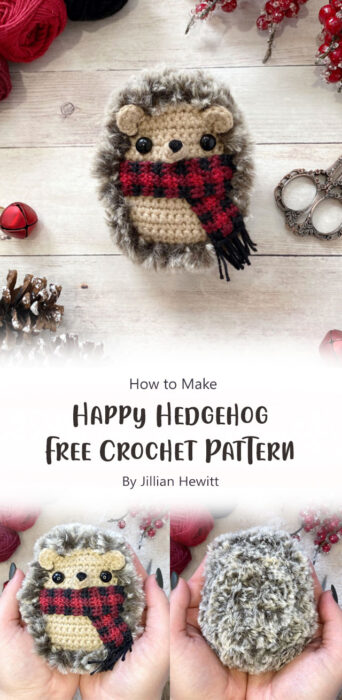 Enter the enchanting world of crochet with the Happy Hedgehog Free Crochet Pattern by Jillian Hewitt. Explore the journey of crafting adorable amigurumi hedgehogs, from selecting yarn to stitching love into every detail. Happy crafting!