Amigurumi Colorful Crayon Free Crochet Pattern Ideas – Crayons are a timeless art supplies straight from our childhoods. It's the perfect time of year where we can crochet some fun projects to snuggle up with using these old friends! How about re-creating your favorite crayons? Packed with bright and fun colors, these designs are not just for kids, but adults as well. Grab your hooks and yarn, your creativity is sure to explode from this project!
1. Crochet Kawaii Crayon By Jen Hayes Creations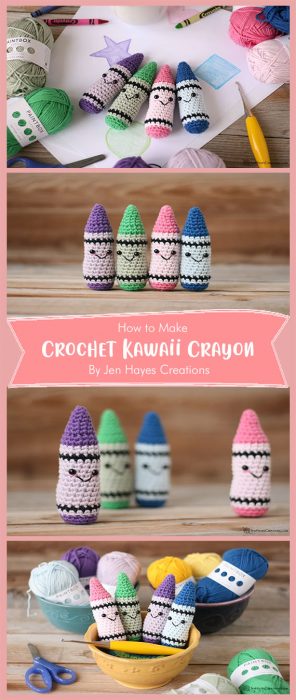 Crochet Kawaii Crayon By Jen Hayes Creations. Easy, Fun and Adorable – with step by step instruction.
2. Crayon Amigurumi – Free Crochet Pattern By StringyDingDing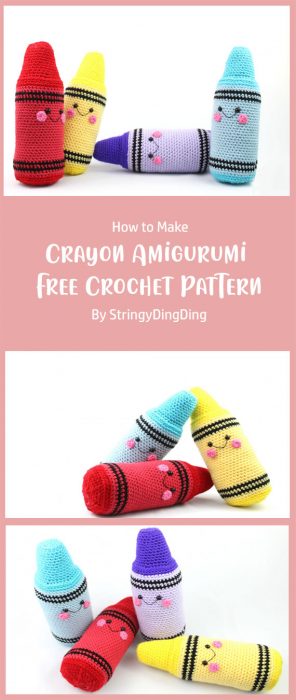 This Crayon Amigurumi is so easy to make with the crochet pattern of StringyDingDing. It is for beginner crocheter since it is full color photo tutorial with lots of step by step instruction.
3. Crayons Free Crochet Pattern By Elisa's Crochet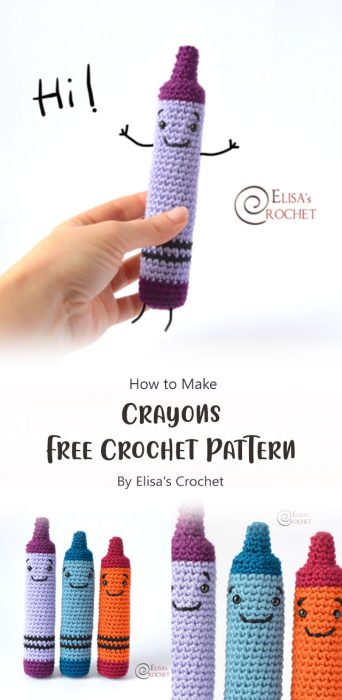 You can make this cute and fun crayons free crochet pattern by Elisa's Crochet. This is quick to make up so you can gift it to anyone within an hour or two. The best part of all, it is free and easy!
4. Crochet Crayons By Sarah of repeat after me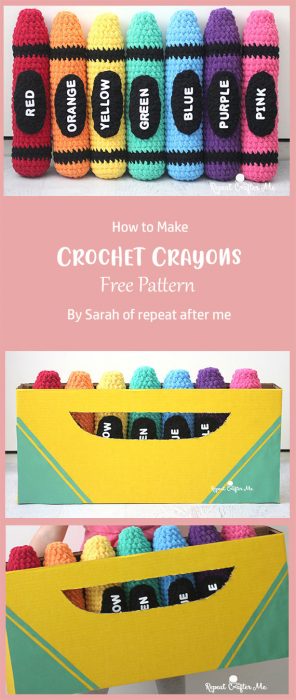 Have you seen these crocheted crayons? They are absolutely adorable! This free crochet pattern by Sarah of repeat after me is very easy to follow and understand.