Easy Amigurumi Calcifer Free Pattern Ideas – Amigurumi Calcifer free crochet pattern inspirited from Howl's Moving Castle movie based. If you are a fan of anime movies then this is the best time to learn how to make Amigurumi with this post and give your kids a surprise by making magical character in their own house who looks like magic!
1. Calcifer Amigurumi – Fire Crochet Pattern By Sharon of Ami Amour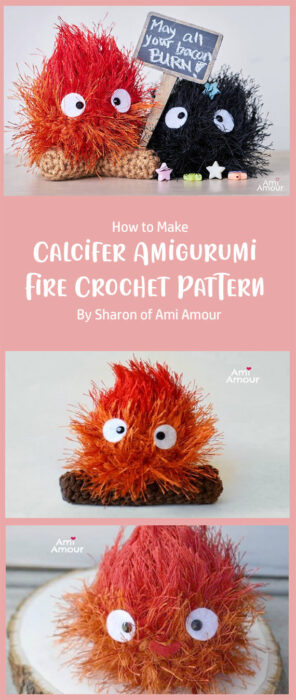 This is an Amigurumi Calcifer for those who want to make it. Don't be intimidated by it, it's not complicated at all. You will have fun making this little cutie!
2. Calcifer Amigurumi By Summer Brunton-Elliott
Here is a very special little Calcifer. She is easy to make and all you need are basic crochet skills.