Amigurumi Alligator & Crocodile Free Crochet Pattern Ideas – Creating amigurumi alligators and crocodiles is not only an enjoyable craft but also a way to bring charming reptilian friends to life. In this article, we will delve into the captivating world of Amigurumi Alligator and Crocodile Free Crochet Pattern Ideas. If you're passionate about crafting and looking for unique, handmade gifts or decorations, you've come to the right place. These charming reptile patterns are sure to spark your creativity and provide endless hours of crocheting enjoyment.
1. Abner The Alligator – Free Crochet Pattern By KATI of hookedbykati. com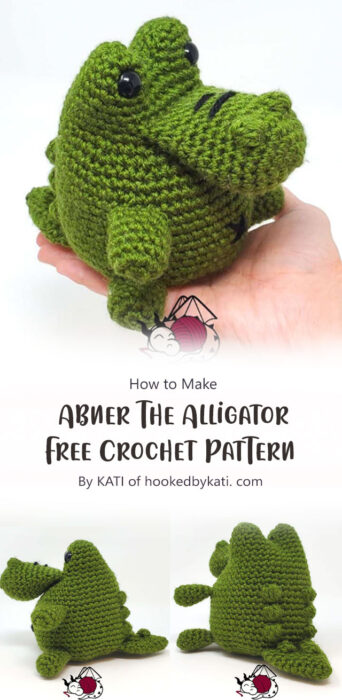 Crocheting is a fantastic way to express your creativity, and what could be more fun than creating your very own crocheted alligator? In this article, we'll explore the free crochet pattern for "Abner the Alligator" designed by KATI of hookedbykati.com. Abner is an exciting project that will captivate your imagination.
2. Alligator Loki Amigurumi – Free Crochet Pattern By Sharon of Ami Amour
The Alligator Loki Amigurumi pattern by Sharon of Ami Amour stands out as a captivating and creative project. With detailed instructions, the opportunity to enhance your crochet skills, and the chance to create your very own Alligator Loki, this pattern offers endless hours of crafting joy.
3. Amigurumi Crocodile By mycrochetchums. com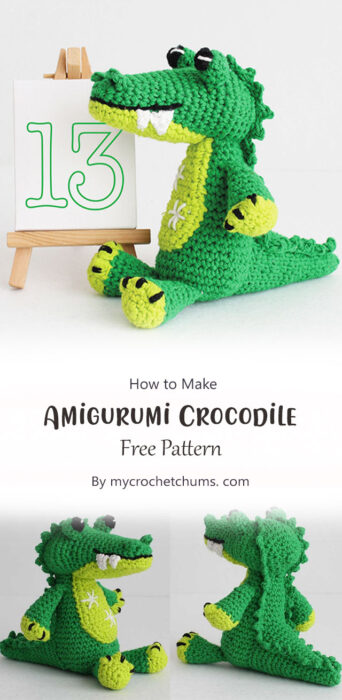 Crafting an amigurumi crocodile is a fun and creative way to express your love for crochet and cute animals. MyCrochetChums offers excellent guidance for this project, ensuring your success in creating a cuddly crocodile. So, why wait? Start your crocheting journey today and create a lovable amigurumi crocodile.
4. Alligator Amigurumi – Free Crochet Pattern By StringyDingDing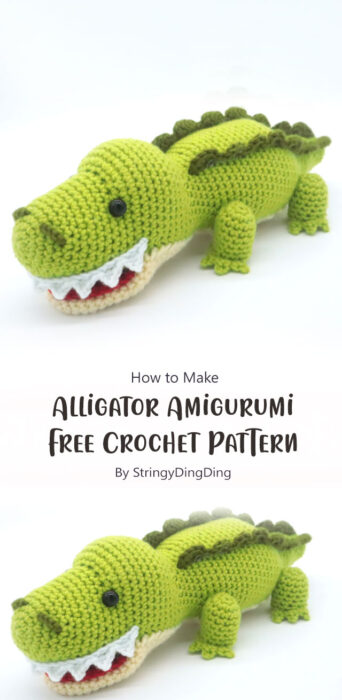 If you're on the hunt for your next amigurumi project, look no further! In this guide, StringyDingDing will introduce you to the wonderful world of crochet with a free pattern for an Alligator Amigurumi. Get ready to embark on a creative journey, StringyDingDing will guide you through the process of crafting your very own cuddly reptile.
5. Alligator Free Crochet Pattern By Elisa's Crochet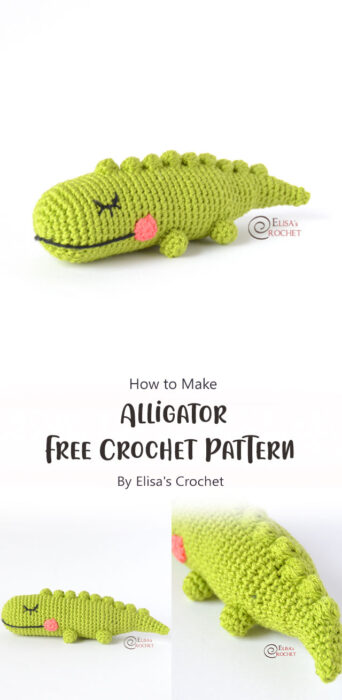 Brace yourselves for an exciting journey into the world of craft with Elisa's Crochet's Alligator Free Crochet Pattern. Elisa's Crochet is renowned for her amazing designs, and the Alligator Free Crochet Pattern is no exception. With her step-by-step guidance, you can craft your very own crocheted alligator that reflects your personal style. Embrace the world of crochet with Elisa's Crochet and start crafting your alligator masterpiece today.