Easy Crochet Top Puff Sleeves Free Pattern Ideas – Top puff sleeves are in style now more than ever! Check out this fun and simple puff sleeve pattern that looks like an intricate lace design. This puff sleeve crochet pattern is great for beginners.
1. Easy Crochet Puff Sleeves Tutorial By Chenda DIY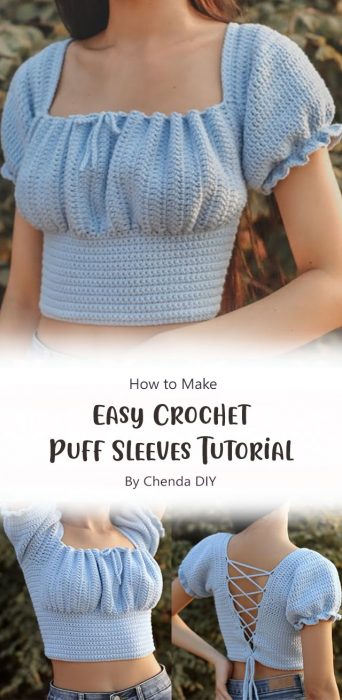 If you would like to brighten up your wardrobe without doing much work, consider this simple knit pattern of puff sleeves. The puff sleeve design has been a trend in womenswear for some time now.
2. Easy Puff Sleeves Crochet Crop Top By Jenny and Teddy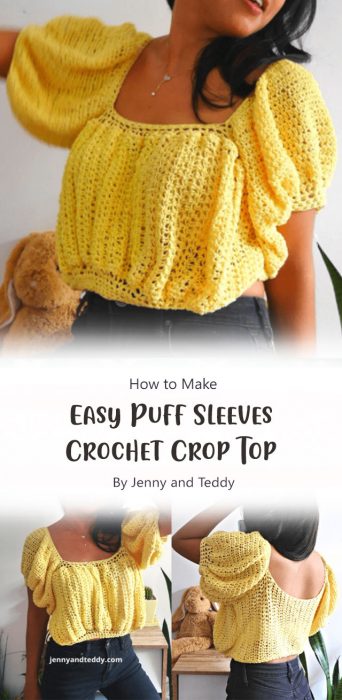 It's that time of year when we're starting to see some sunshine. This crochet top has a beautiful lace design, fun sleeves and a lovely loose fit.
3. Bridgerton Puff Sleeves : Crochet Top By CJewels Crochet
This pattern is so easy and looks great on a top or dress. Hope you enjoy this and get inspired to crochet your own clothes.
4. Crochet Top with Puff Sleeves By Crazy Cool Crochet
Looking for a new project pattern? Let's crochet this top with puff sleeves. Plus this top is so easy and comfortable to wear.